'Will someone please think of the children?'
The Teen Choice Awards. Represent the tastes, opinions and favours of the adolescent fraction of society. They also represent the future.
Now, I'm not in any way disputing that young people should be free from the image obsessed fashion world. But, if Miley Cyrus does a clothing line with Max Azria. And the Teen Choice Award gives them style categories to vote on. Fashion has become far more integrated with the young than it ever was when I was growing up. Although back then I did have a fondness for double denim and bicycle shorts so maybe it did get in a little. :)
Point is, if the fashion world is moving in to a younger realm, we should hope that perhaps the influence would be for the greater good of creativity, self expression and the future of the industry.
These are the choices put forth to teens.
Choice Red Carpet Fashion Icon - Female
Miley Cyrus
Selena Gomez
Lady Gaga
Eva Longoria
Katy Perry
Ok, so Miley dresses like a slut. Excuse my French but she does. It's all tiny shorts and corsets and mini dresses that surpass her years. Selena is fair enough as she is child friendly. As a big player in terms of style she comes up short. Lady Gaga should be included in every nomination list for icons. Eva Longoria, slightly random I would have thought. It's like putting Courtney Cox in there doesn't really seem appropriate for teen choice. Katy Perry is trashy and therefore should not be allowed to dress herself.
Choice Red Carpet Fashion Icon - Male
Russell Brand
Jonas Brothers
Ashton Kutcher
Taylor Lautner
Justin Timberlake
Russell really? It's all leather and sheer shirts. It's iconic in its own special way I guess. *Pats Russells head* Jonas yeah, grand teens love them so whatever. Ashton is this categories Eva, it's just why? Taylor Lautner, ok personally I think he looks better without clothes so if that's the style he's there for he gets my vote. JT. Maybe 5 years ago but in Carry Out he appears to be wearing a white pleather jacket and baseball hat. No. He can be quite daring occasionally but, only very occasionally.
Choice: Celebrity Fashion Line
Miley and Max - Miley Cyrus and Max Azria
William Rast – Justin Timerlake
House of Harlow - Nicole Richie
Sean John - P. Diddy
L.A.M.B. - Gwen Stefani
Nicole is hands down the winner of this one. With Gwen Stefani close second. P Diddy needs to give it up already. And JT, well it's just bad. No idea why Max Azria did this. Doubt Miley had too much of a creative input, in fairness.
'Right,' I hear you cry. 'Who would you nominate then if you got such beef with the Teen Choice selection?'
'who?' you cry 'for the love of god who?'
Well, pipe down and I'll tell ya. :)
Female Icon
Lady Gaga
Vanessa Hudgens (because it's Teen Choice)
Dakota Fanning
Rachel Bilson
Emma Watson
Male Icon
Zac Efron
Jonas Brothers
Taylor Lautner
Ed Westwick
Maybe David Beckham, I'll have another think about this one.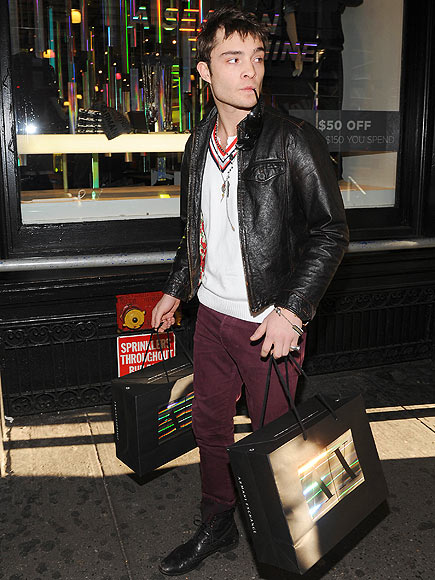 Fashion Line
House of Harlow - Nicole Richie
L.A.M.B - Gwen Stefani
Whitney Eve - Whitney Port
Jessica Simpsons Footwear Range. No idea what she's called it.
Elizabeth & James - MK and Ashley
Perhaps not the most fashion forward choices but, in many ways better than any impact Selena Gomez should make on the development of the creative aspect of young fashion.
Who would you nominate?