Bitta sun is just what the doctor ordered. Except, I didn't go to the doctor, and I doubt he would prescribe sun, unless of course what was ailing you was a severe deficiency of Vitamin D. Even then he'd probably tell you to take a couple of pills. What a ridiculous saying.
Holidays mean packing. Which, to me, means shopping.
Here's what I'mma gonna buy.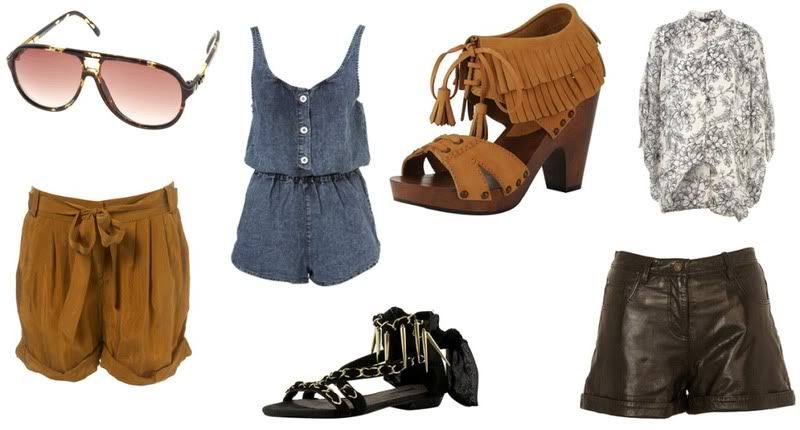 It's quite 'back to the 90's' I shall have leather shorts though. I dream of leather shorts.
Oh, follow me on
twitter.
I don't know how to use it.
Images via topshop.com and riverisland.com