Spring/Summer 2011 Collections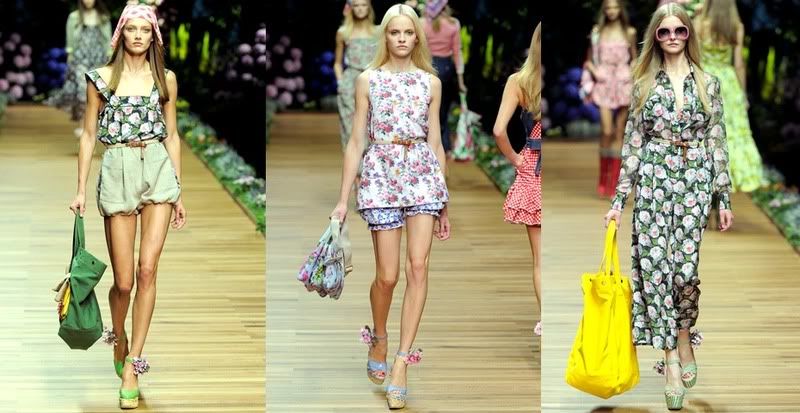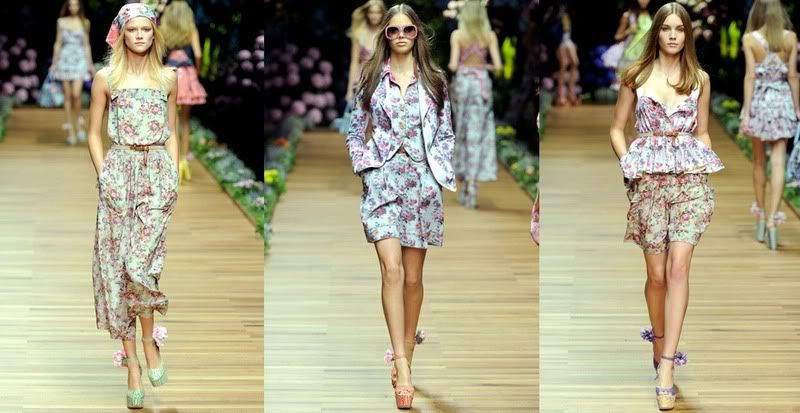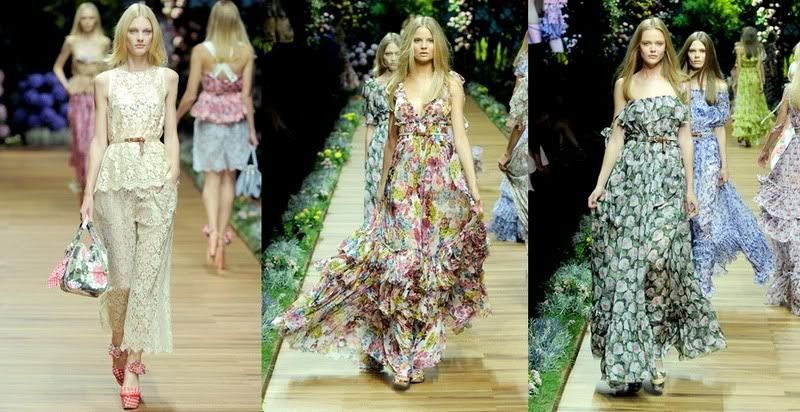 Oh, those
bandannas
take me back. It's cute, childish, girlie and so much fun. I adore it. With Snow White as inspiration, I'd find it hard not to!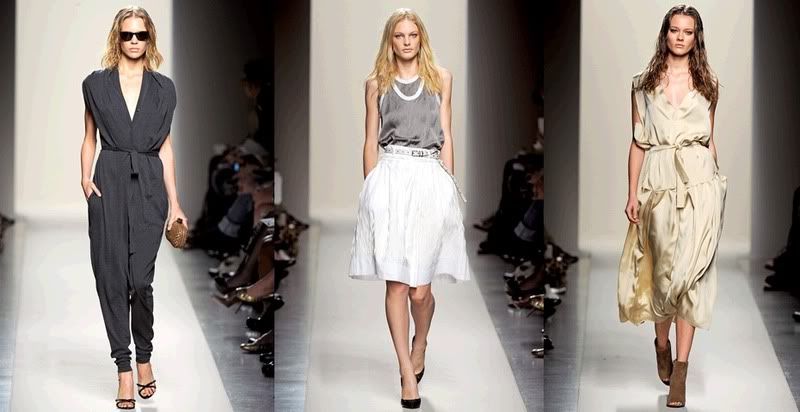 Classic, clean and simple. The last three looks are a triumph. Not exactly my style to a tee but definitely an
aesthetic
I appreciate. Easy, beautifully tailored and feminine.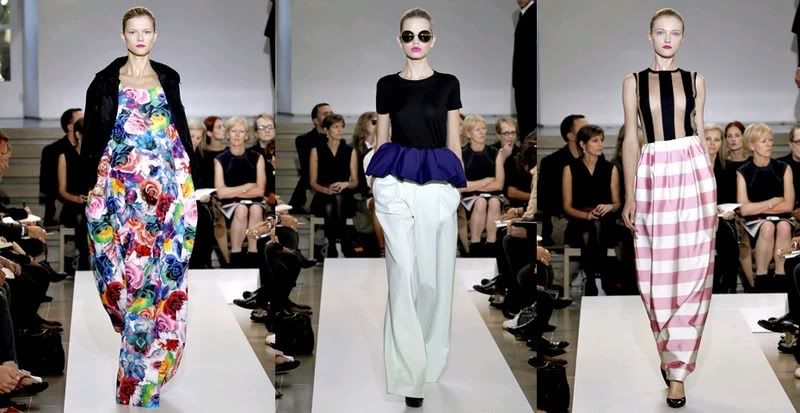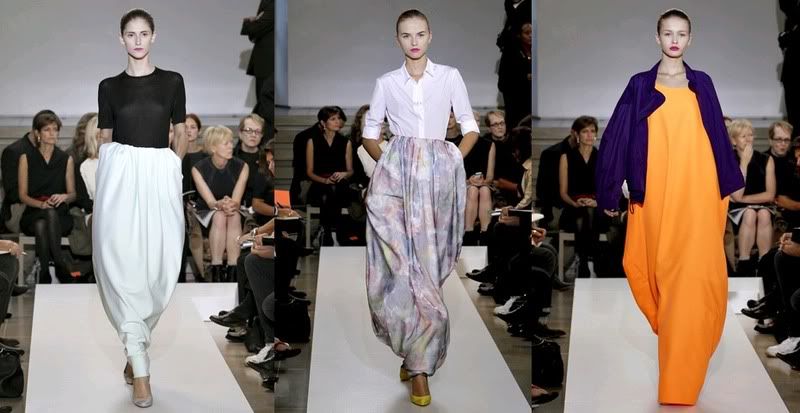 Beautiful
silhouettes
. Those sunglasses are perfect. Milan is fast becoming my favourite fashion week. Although don't worry I'm still going to give Paris a chance!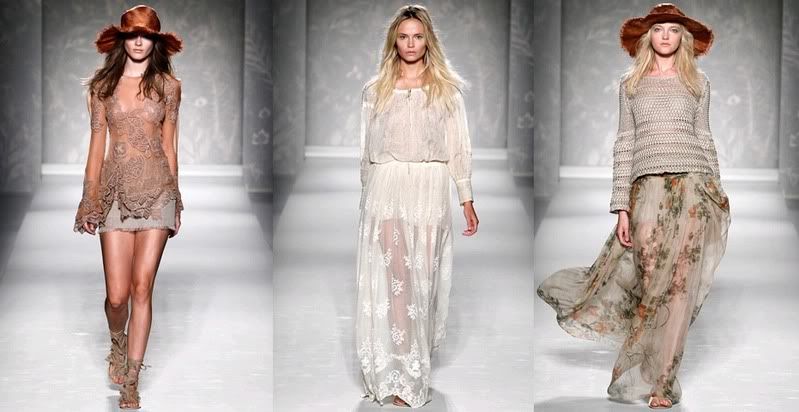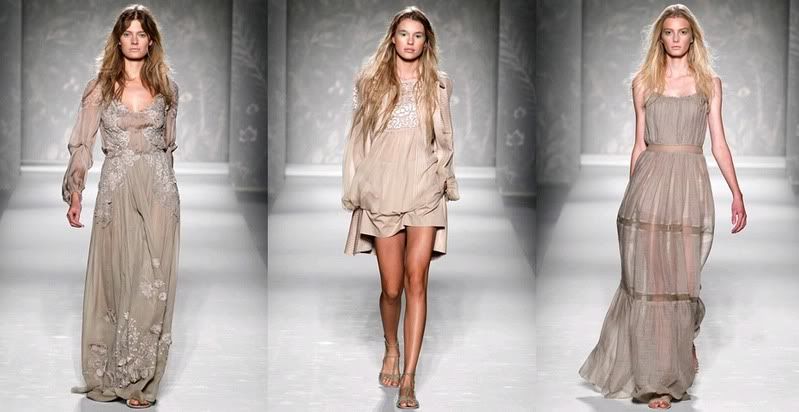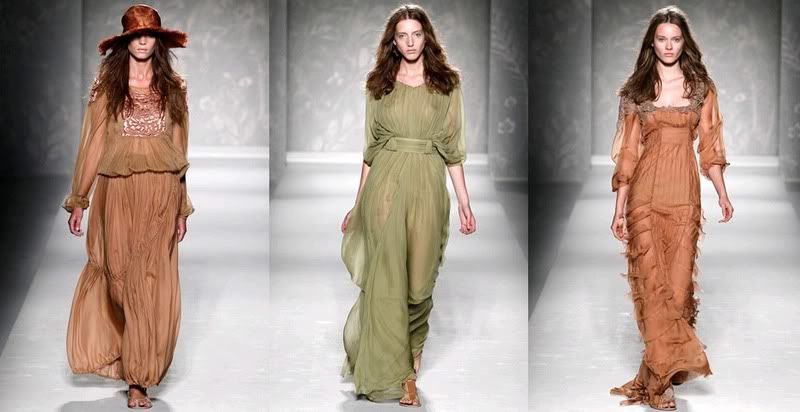 Pretty. So very, very pretty. And classic. Very classic. Quite Jane Austen at times, which is always a winner with me. Dying for one of those hats. J'adore. Very pretty, very Ferretti.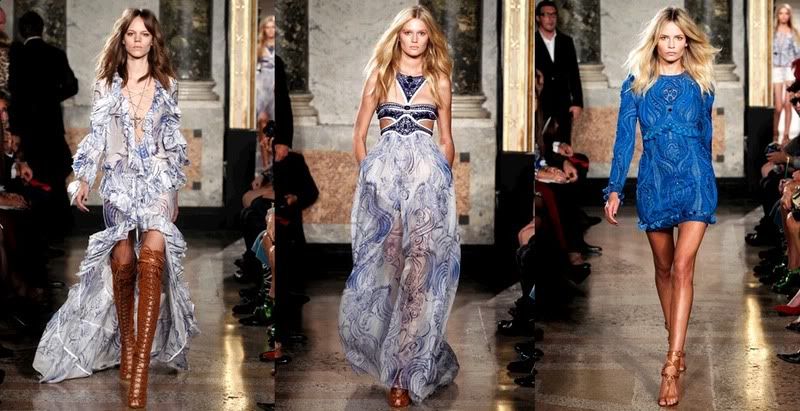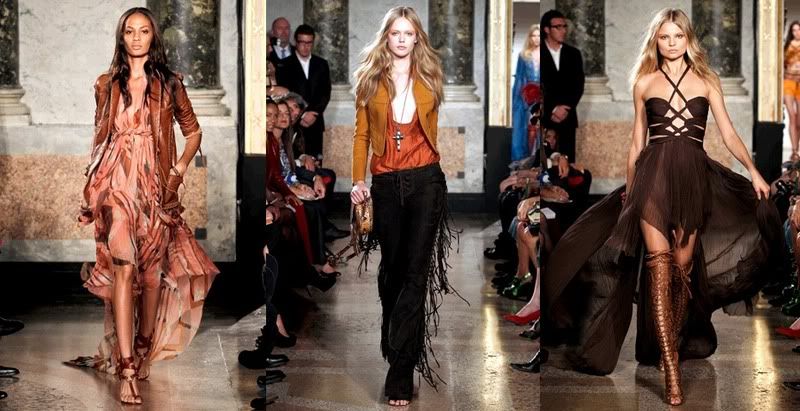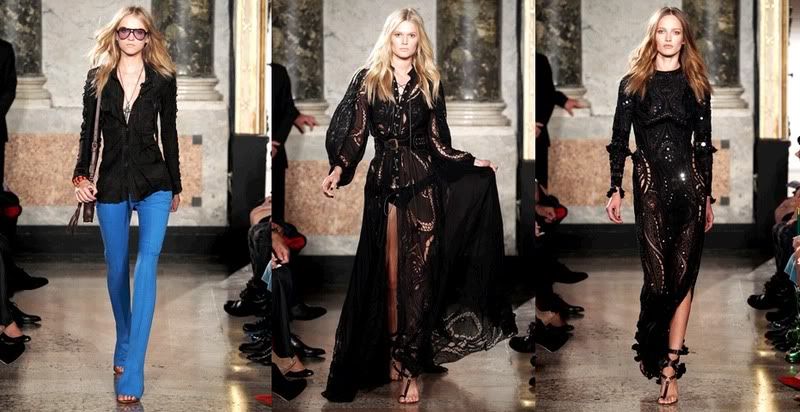 THOSE BOOTS
. Boho is back. I love this look. Currently craving fringed trousers.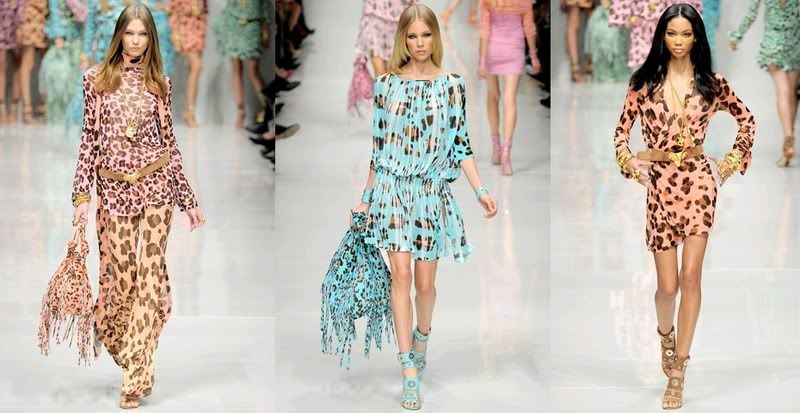 I did not adore this whole collection. Huge leopard print fan though, so absolutely delighted to see this. It's back baby. We're all going to be one big mass of bohemian leopards.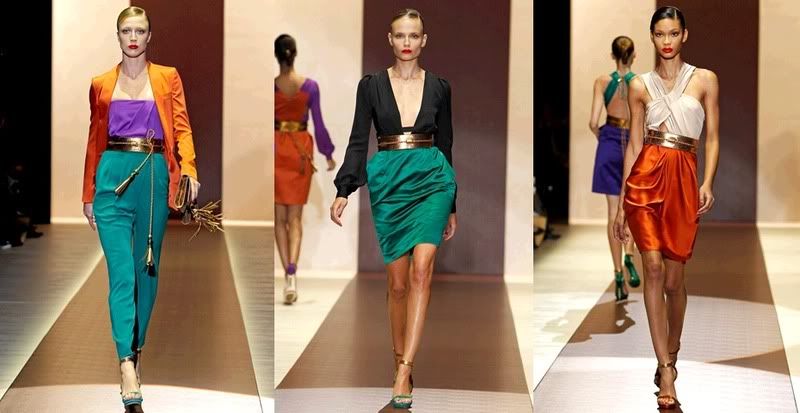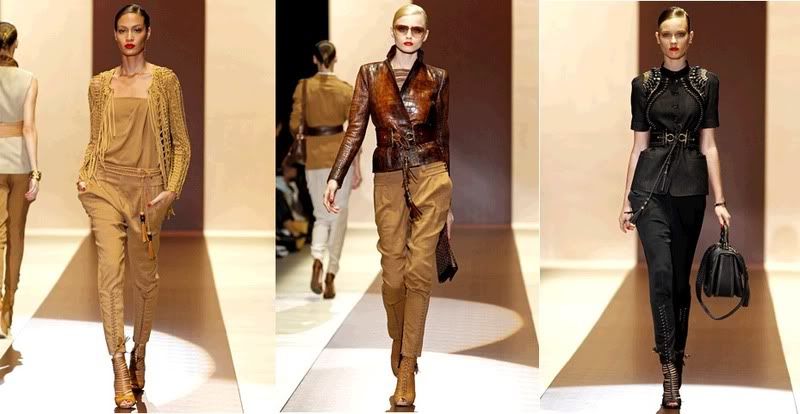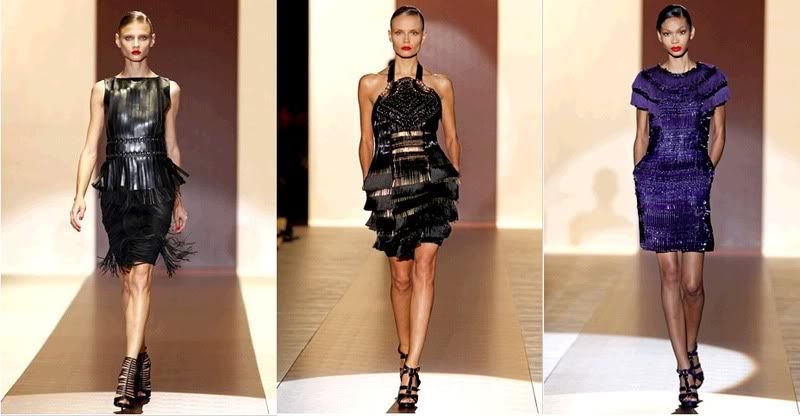 Oh my days. Gucci, you won. I love it. Absolutely perfect. Love, love, love it.