Paris Fashion Week
Spring/Summer 2011 Collections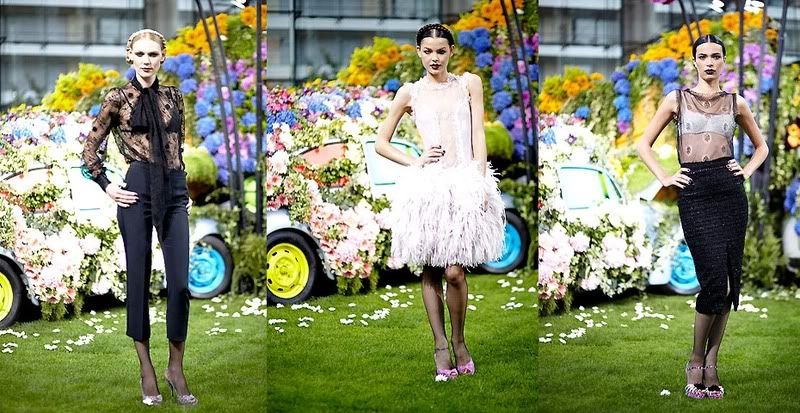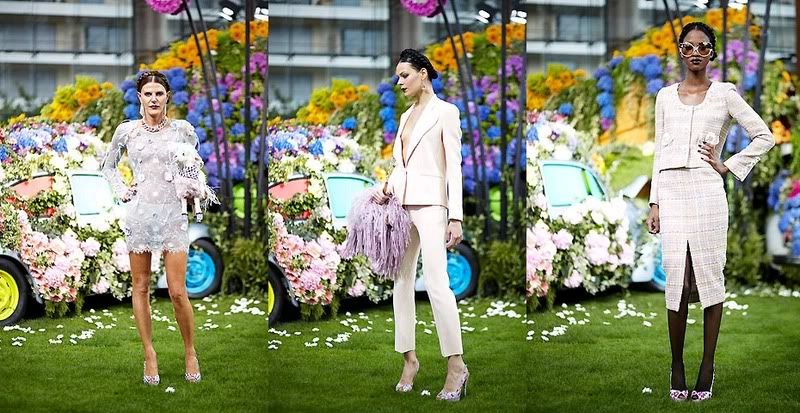 A good collection should have three things. 1. Amazing clothes, hair and make up 2. A production and setting which both supports and highlights the looks 3. Anna del Russo carrying a lamb. Ungaro checks all the boxes.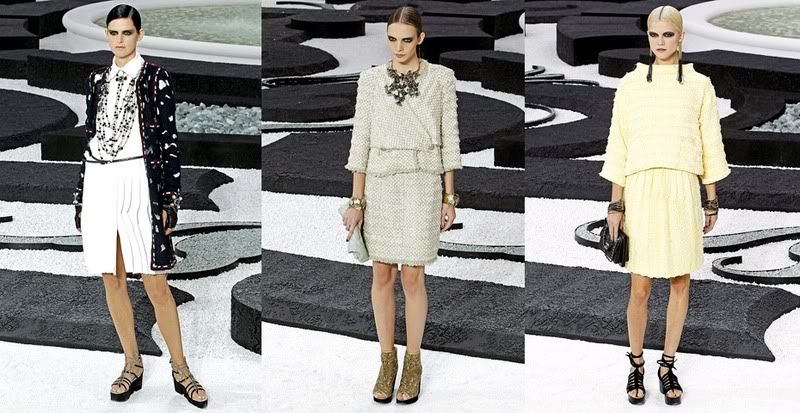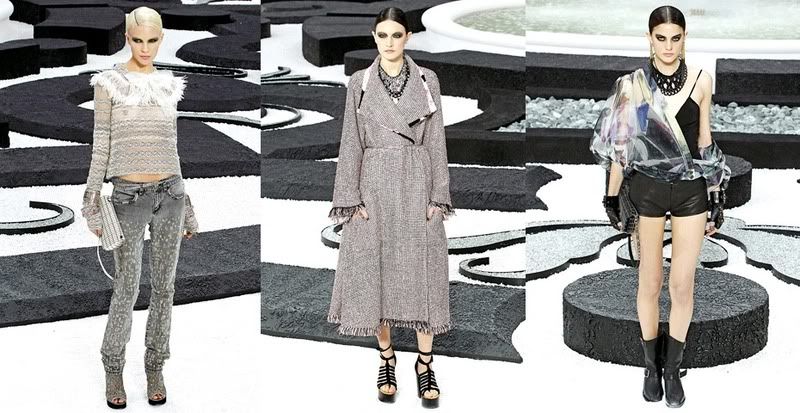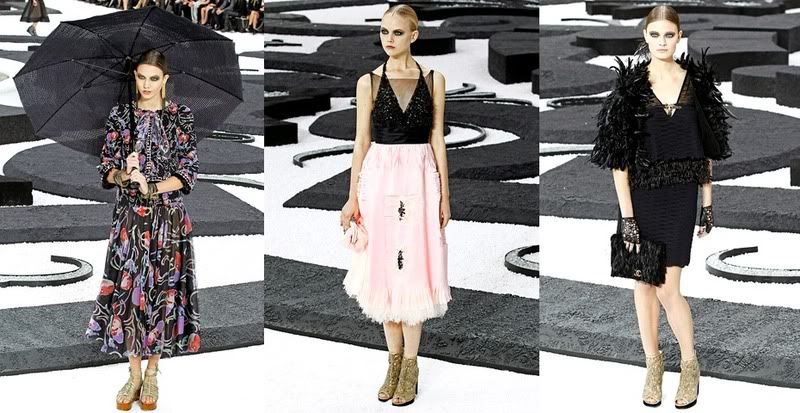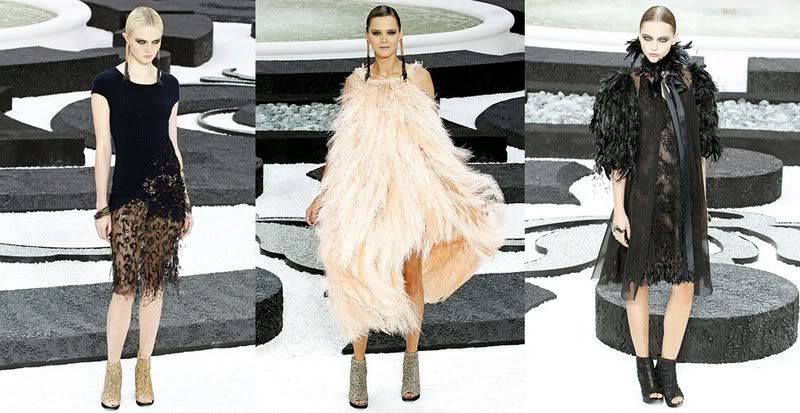 Completely blew me away. Mainly because it's so...un Chanel. There are elements of the classic Karl don't get me wrong. It was just very unexpected. Jeans. Straight up jeans. Never really imagined that. The classic jacket was altered. Everything slashed. Changed. A weird, new Chanel. And I think I love it even more.
Giambattista Valli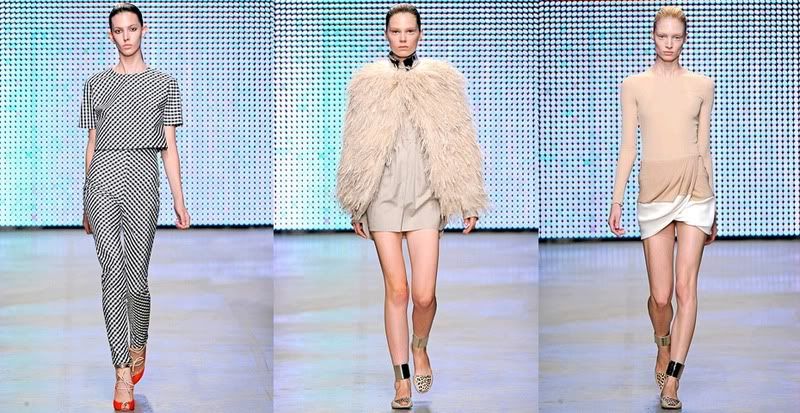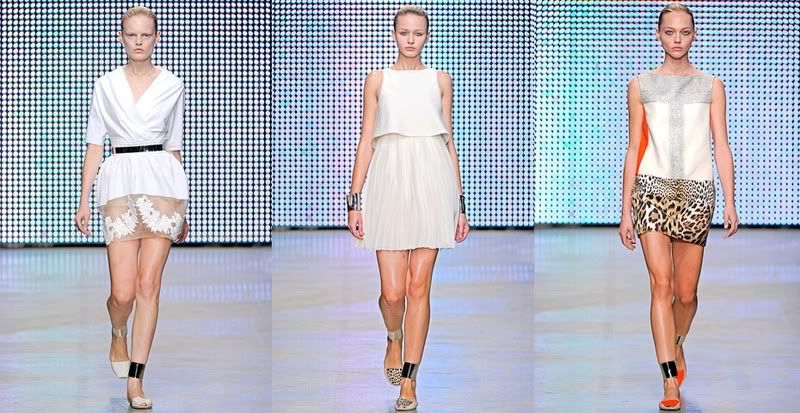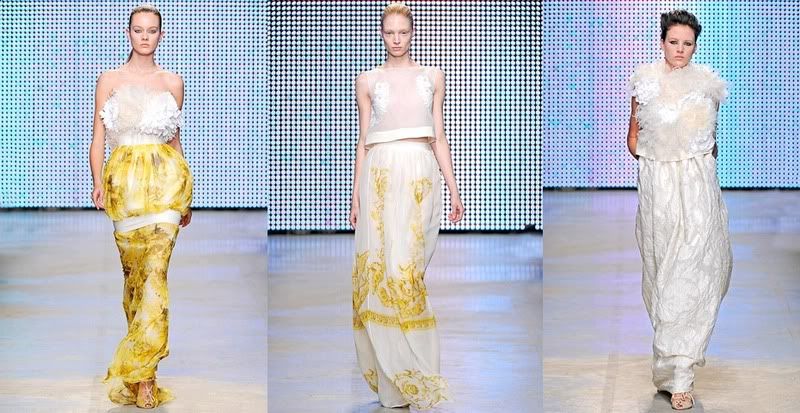 At first glance it's clean, classic and quiet. Then all of a sudden you see it. You see the risqué, the edge, the sheer daring of it. Valli is for the girl who wears what she wants regardless of it's
appropriateness
, etiquette or occasion. I want to be that girl.
Dior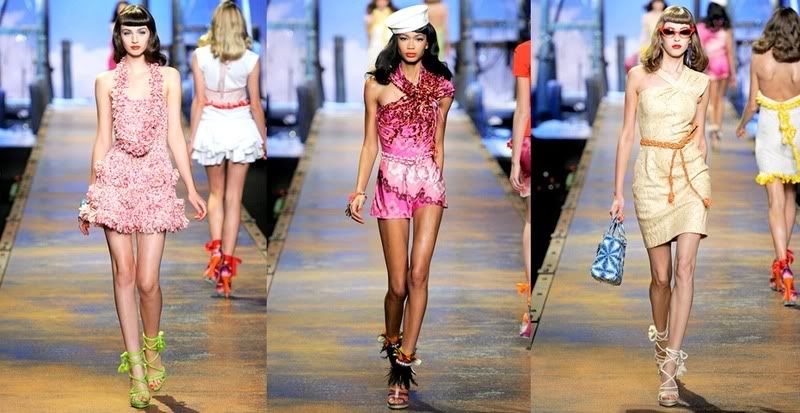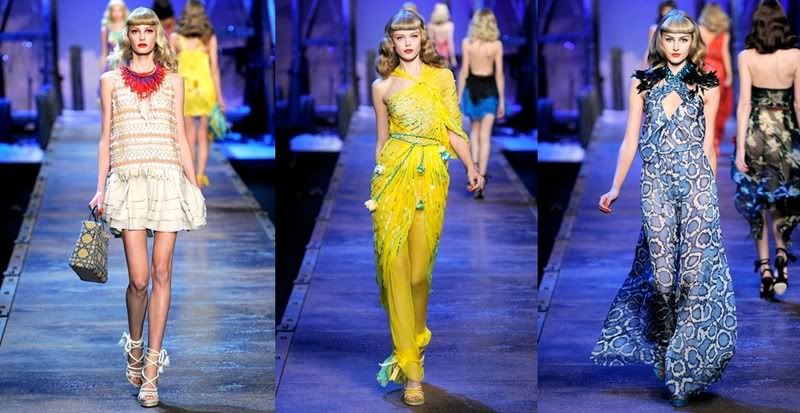 Not so long ago we were at the stables. Then we were in a flowerbed and now Galliano has taken us on a 1950's cruise. Complete with the lend of a navy sailors jacket and orange winged sunglasses. Two pieces I will definitely be adding to my summer wardrobe if only to further convince my
imagination that this Dior fantasy is a possible reality.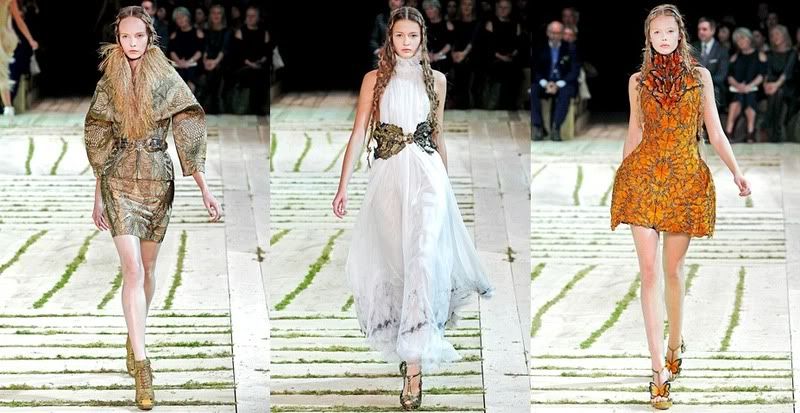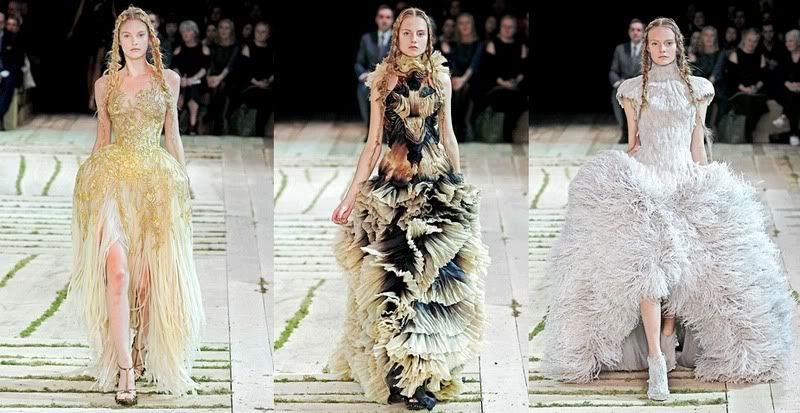 Sarah Burton has truly worked wonders with the legacy that was left in her hands. It's still very McQueen. His vision is clear throughout but, in a much more comforting way. The edge is there it's just sanded down a little. I am absolutely dying for the first pair of boots.
Hermés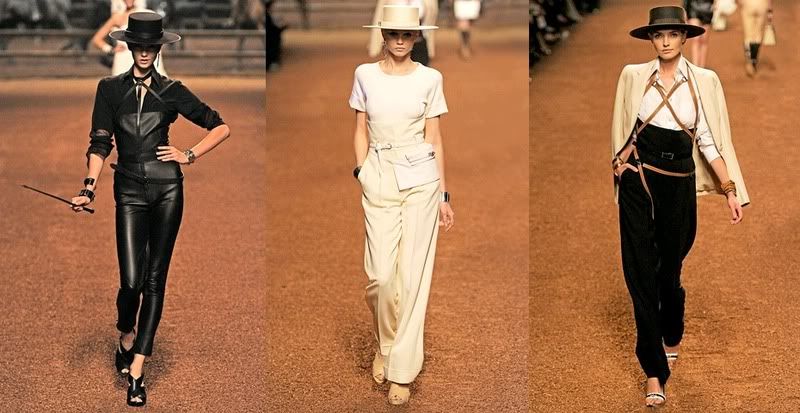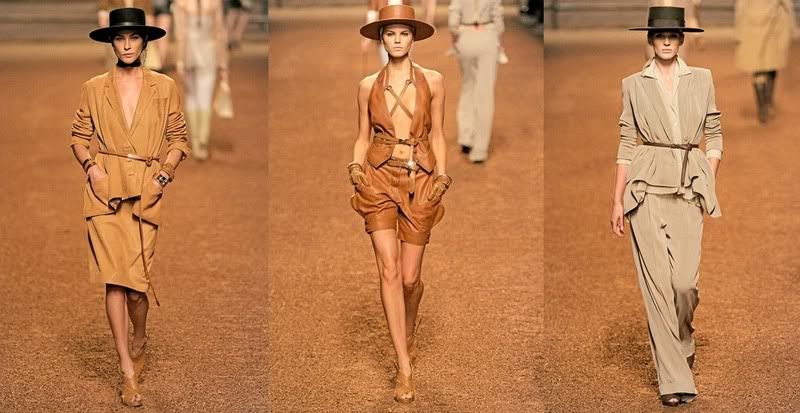 Galliano left the stables and Hermés brought us right back. I love the conviction in vision. The leather and the fringe. I think I love it more than Gaultiers own collection. Yep, I do.
Valentino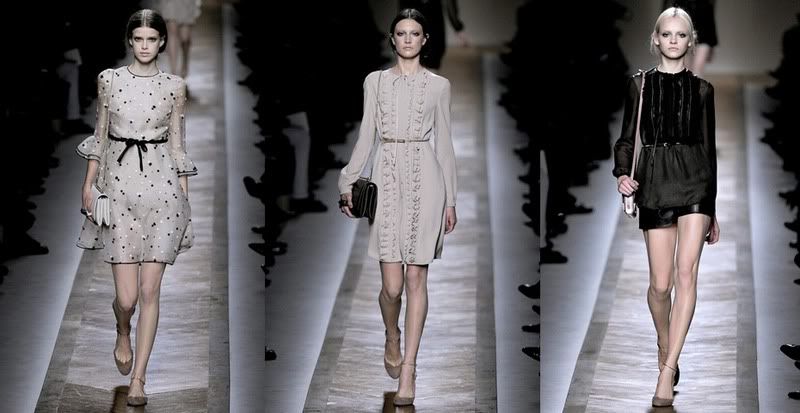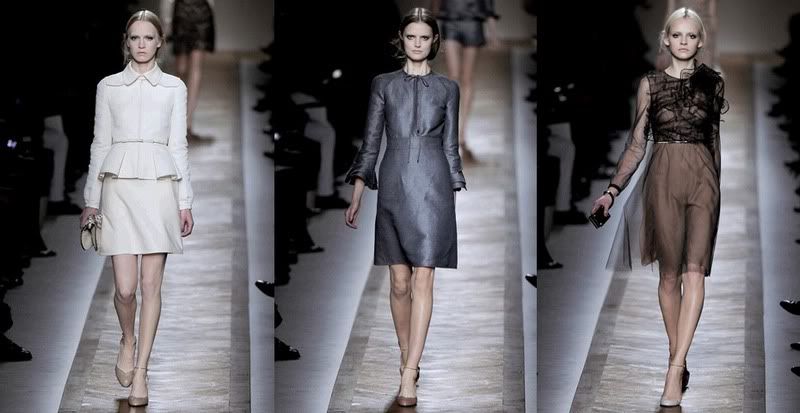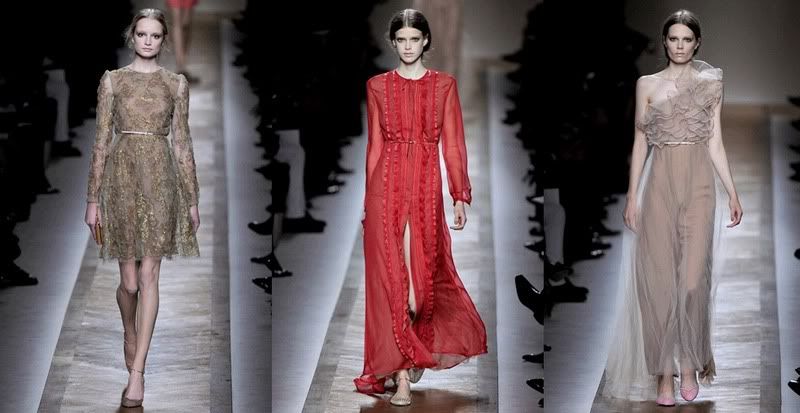 It's just so pretty. That's all there is to say really. Pretty.
Maison Martin Margiela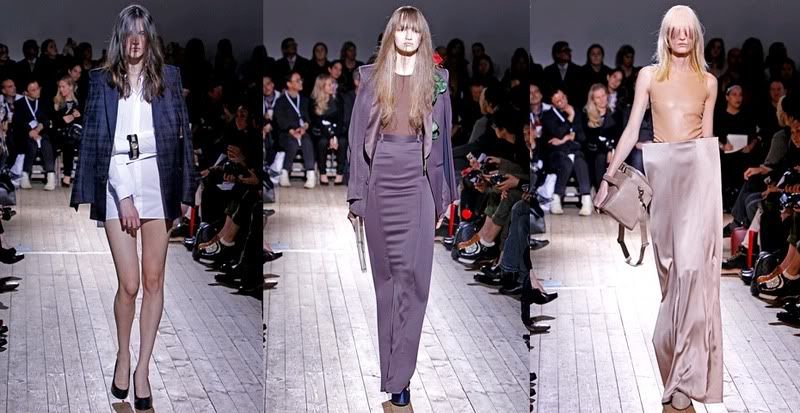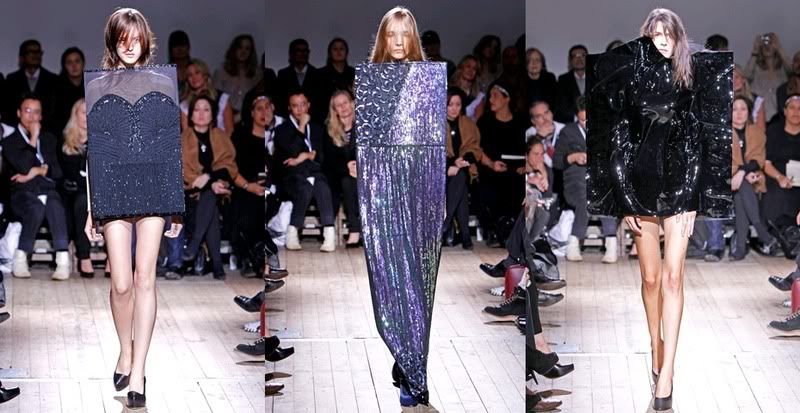 Sometimes in fashion, all you can do is laugh. Ready to wear yea? It reminded me of the morning after a debs. A girl wakes up naked and grabs whatever she can find from the night before to cover up. Unfortunately some of these girls could only find a bit of sequinned cardboard. Poor mites.
Balmain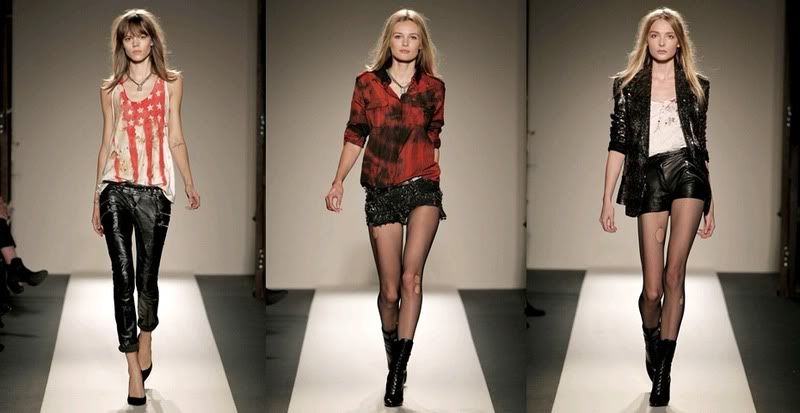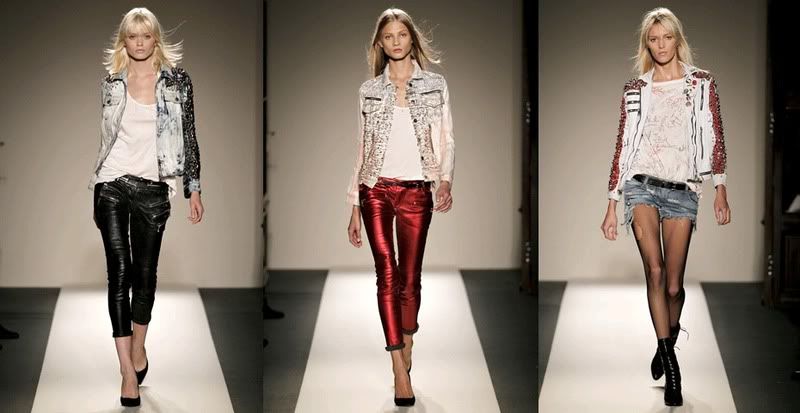 It's nice to see in all the sunny 70's mania of S/S 11, Balmain have gone against the grain. A few longer hems and a little fur and this could pass for a Fall Collection and yet, the fact that it's not very summery makes me love it that bit more. It's refreshing. Americana, rock, and not a dress in sight. Completely wearable. Decarin can do no wrong in my eyes.
Anne Valérie Hash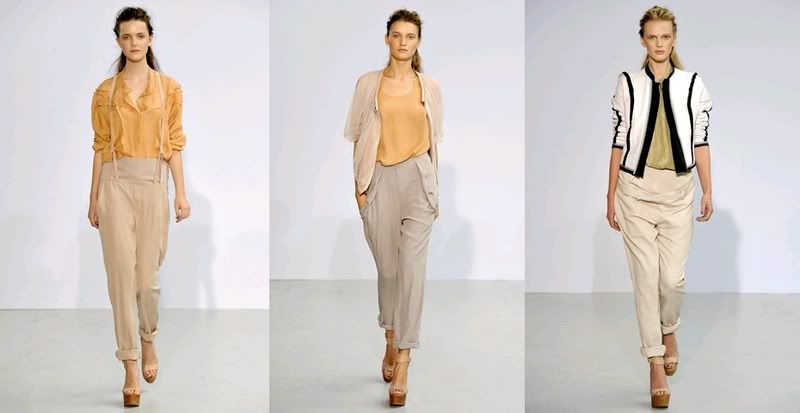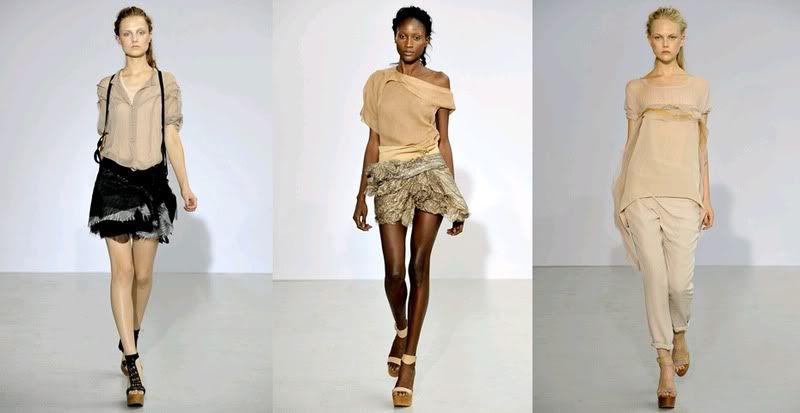 Arguably one of my favourite designers to show at Paris fashion week. She proves that sometimes the most simple of collections can be the most beautiful.
Cacharel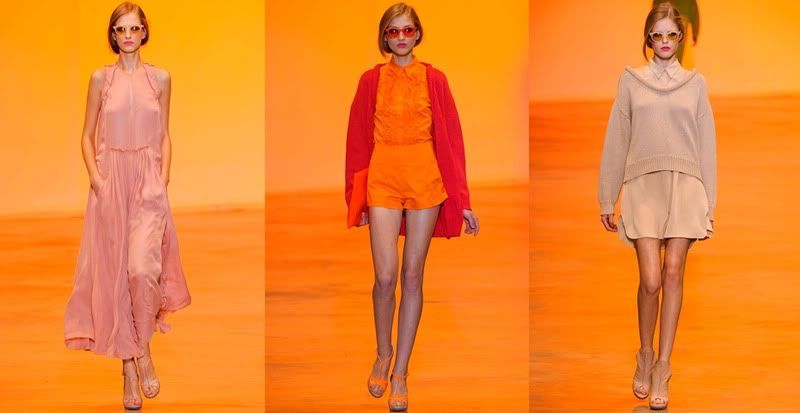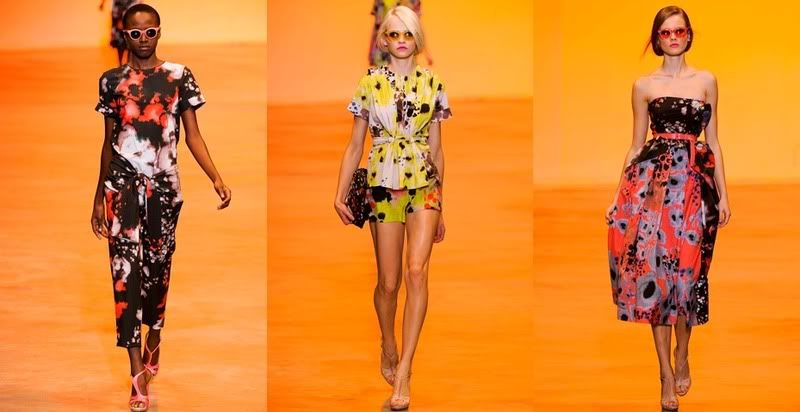 I used to hate the colour orange, well not anymore. The backdrop to this collection was amazing. The collection was amazing enough in itself to stand out from it. I loved the simple pure tones as much as I adored the crazy mix and matched prints that followed. Captivating and beautiful.
Nina Ricci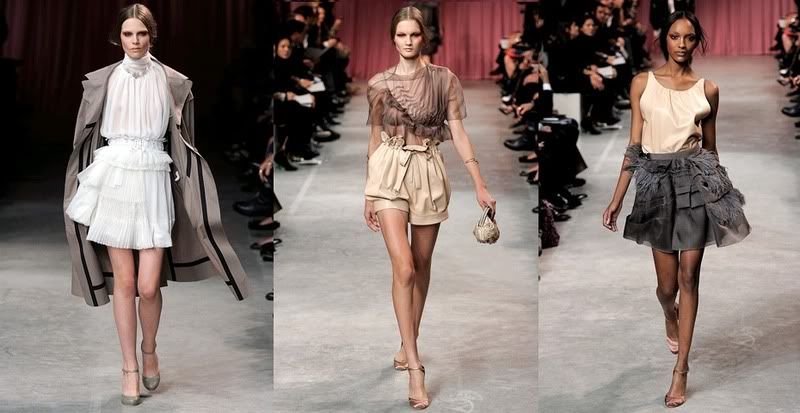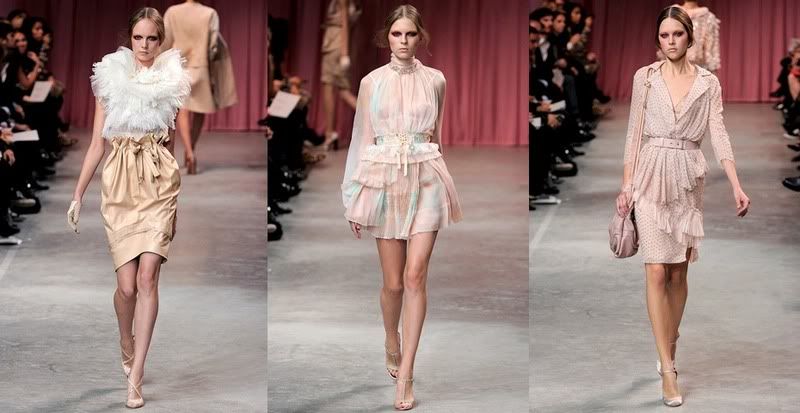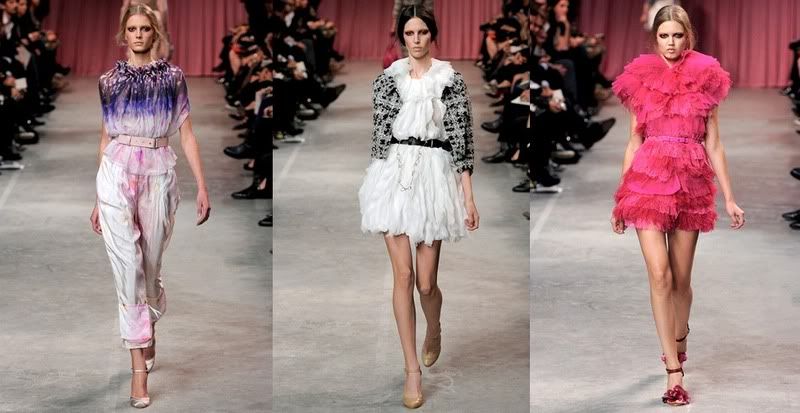 The first twenty looks were gorgeous. The colours, textures, fabrics, everything; gorgeous. By the end Coppling had lost me. He seemed to be randomly throwing looks together. I like a collection to be just that, a collective look, a unified vision. He seemed to be on a good train of thought, he just fell off the tracks.
Haider Ackermann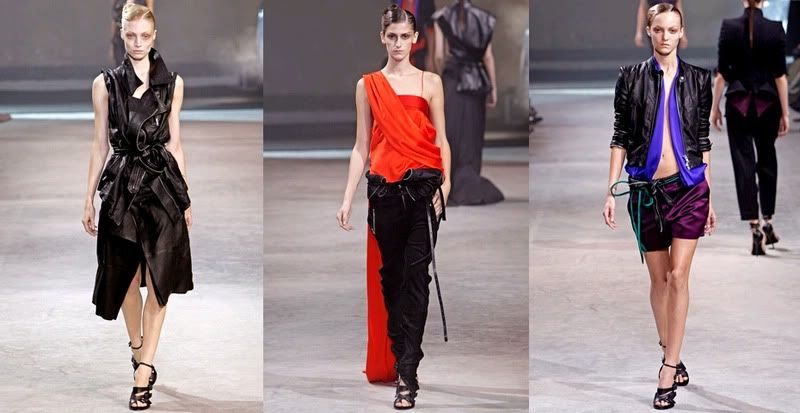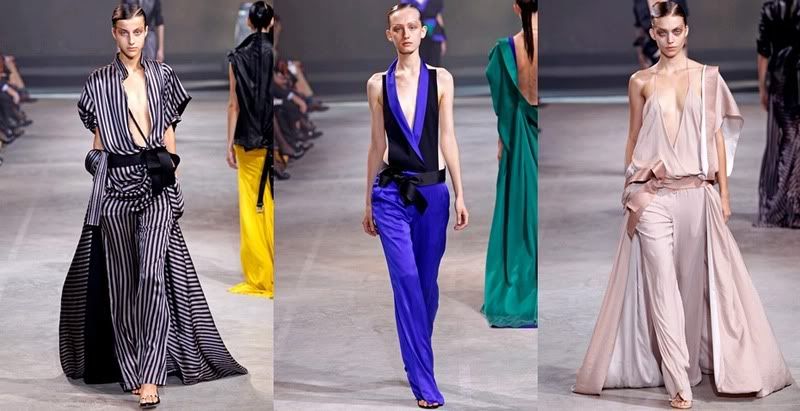 Rock with an oriental edge. It's not something you see everyday but, somehow I think the world would be a better place if it was.
Lanvin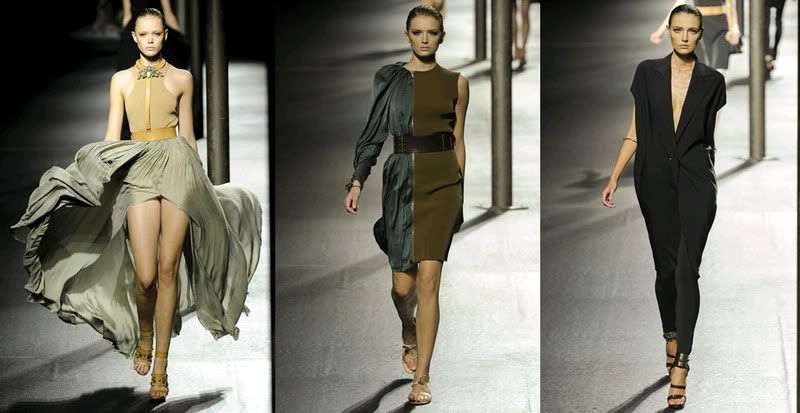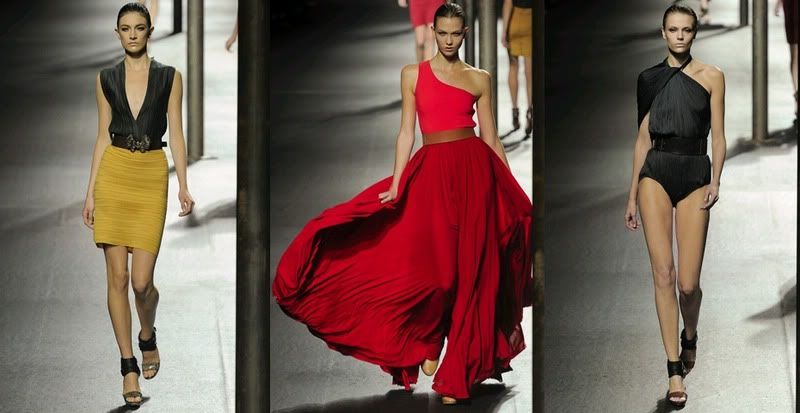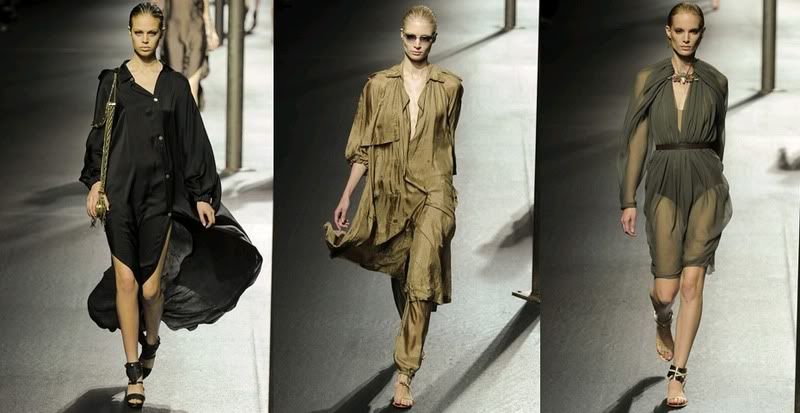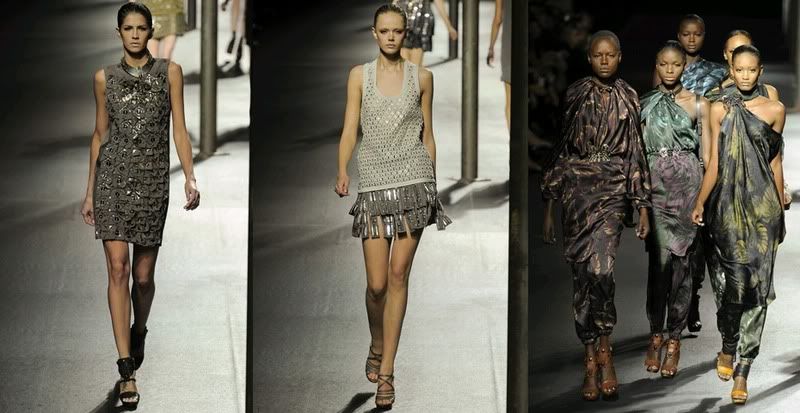 A collection like this comes along all too rarely. Narrowing it down was tough, every single look was perfect.
Just on a side note, Karlie Kloss absolutely owned the Parisian runways. I love that girl.