Spotlight: Carine Roitfeld
From: Paris
Day Job: Former Editor of French Vogue. Left last week after ten years of incredible work. I'm going to miss her input into the magazine no end.
First copped her: Her name in French Vogue. Her style on The Sartorialist.
Style: Parisian chic. Cutting edge high fashion while retaining a beautiful simplicity.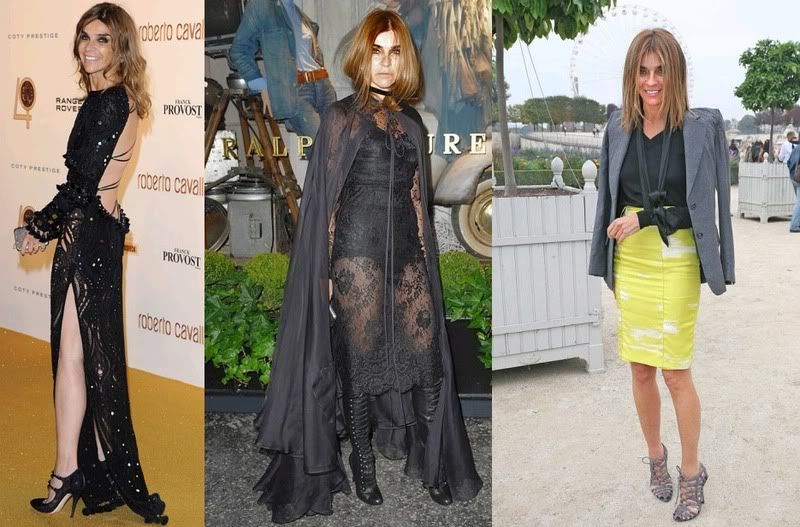 And a little example of the legacy she is leaving behind...