Never do make-up posts. Not really into it.
Sure, I rarely leave the house without it but, I have my routine and am nowhere near versed enough in products or technique to advise anyone what to use!
Looking through Spring 2011 RTW I fell in love with a few of the beauty looks.
For the first time I'm going to adapt my make up for a new season.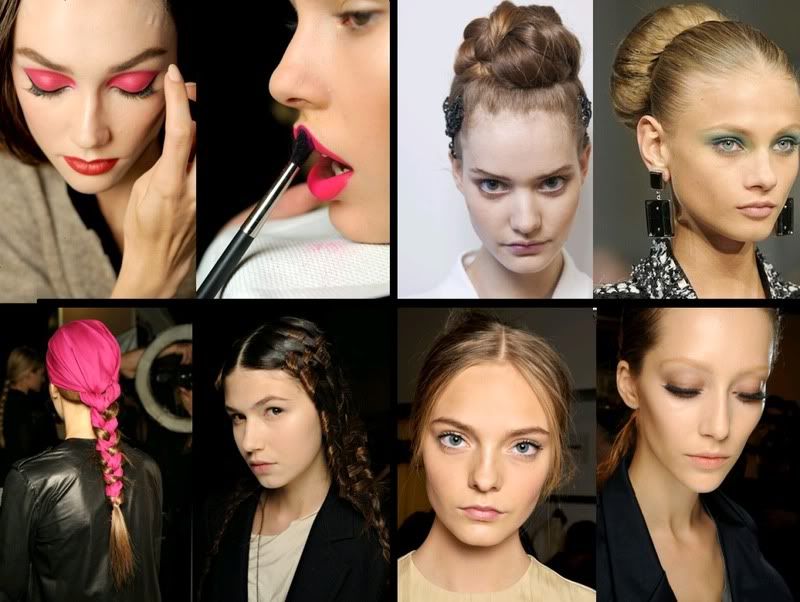 Block coloured shadow. Bright matte lips /with/ high buns
Intricate plaits /with/ barely there make up and dark eyes.