Kind of unimpressive but there were a few gems.
The entire Glee cast need a stylist.
Best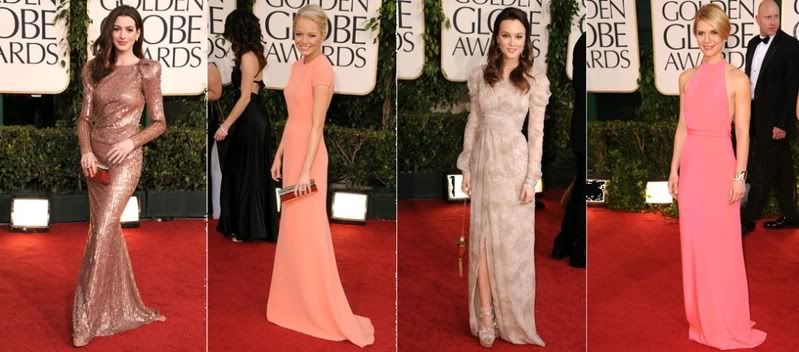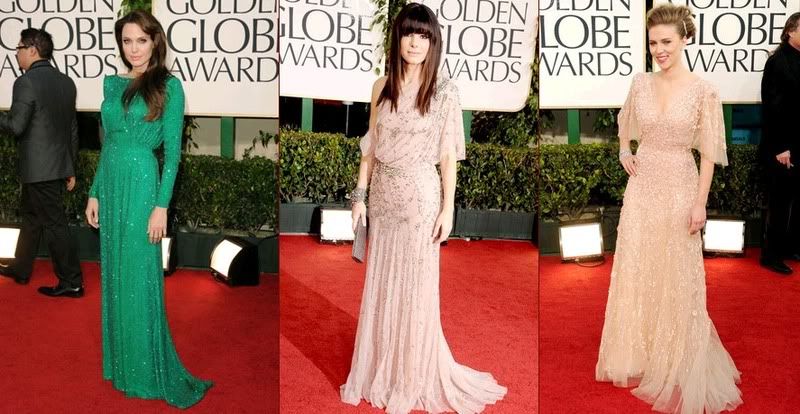 Anne Hathaway, wow just wow. Finally majorly impressed by Emma Stone. Leighton is elegant and stunning. Clare Danes looks classic, simple and striking.
Hate to say it but Angelina looks amazing. Barely recognised Sandra Bullock but that dress is beautiful. Scarlet is as expected, annoyingly pretty.
Fair to Middlin' Sure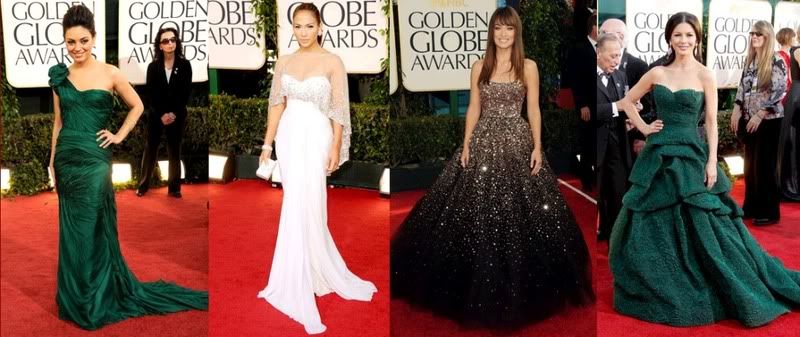 The problem here was mainly that, despite the beautiful dresses, there was just something not quite right. Mila and her Jedward hair reminded me a little of this lady. JLo looked stunning as ever, but I don't know my head was in a mental debate over the shawled top. Olivia Wilde sparkling gown and girl next door hair, why? Zeta Jones, beautiful truly. I just couldn't give it a best. I think that's because it kind of looked like a paper maché project she had her kids do.
Worst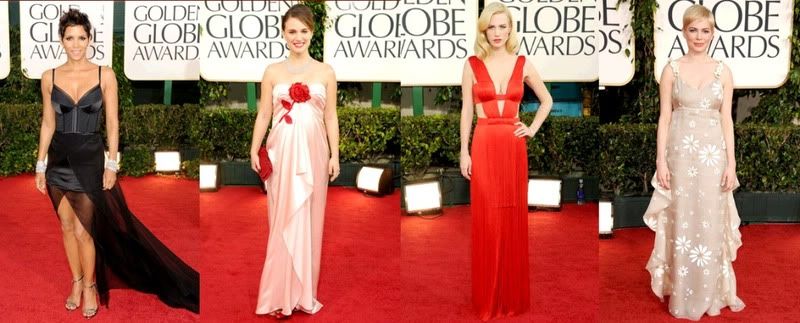 Halle, no. Natalie, why? January, I get the Mad men thing, but that hairstyle with the oh so booby dress? Really? Michelle, my granny would like her tablecloth back.
Xtina, I really like the bottom of that dress but you look like a ho' fo' sho'. When velvet goes bad ladies. Kelly, I really, really don't get it.
I
mages via Harpers Bazaar and Eonline