Spring 2011
Haute Couture
1
Alexandre Vauthier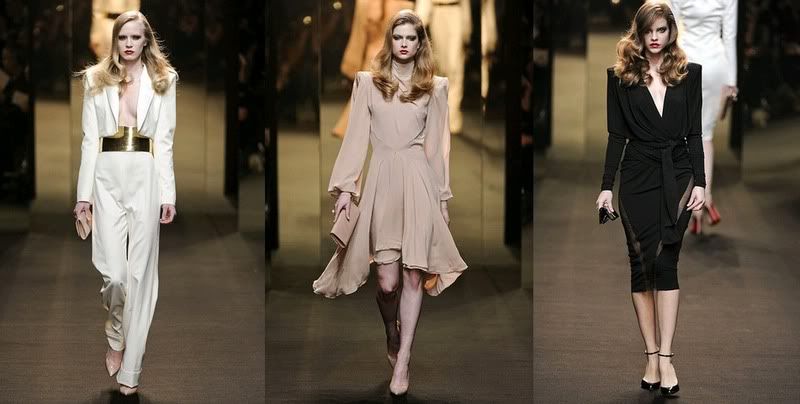 It's feminine, classic and beautifully cut. When I make my millions I'm buying that last dress for my sister and the silk number for myself.
Jean Paul Gaultier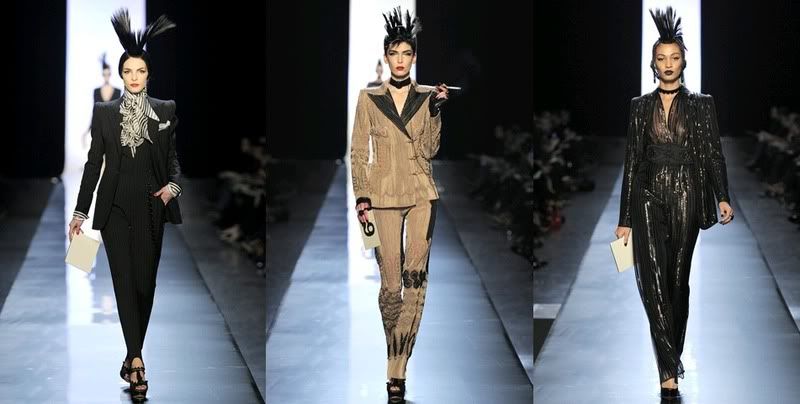 I loved watching this show. The photos don't do it justice. I adored that colourful suit and how the whole thing felt like a journey through the decades. Sexy, playful and beautiful.
Armani Privé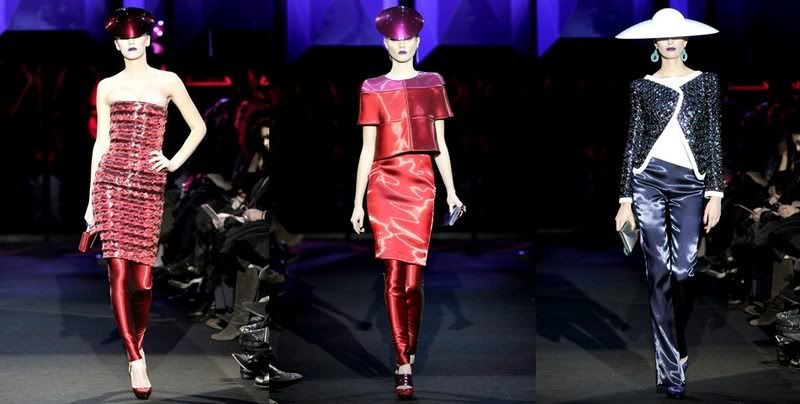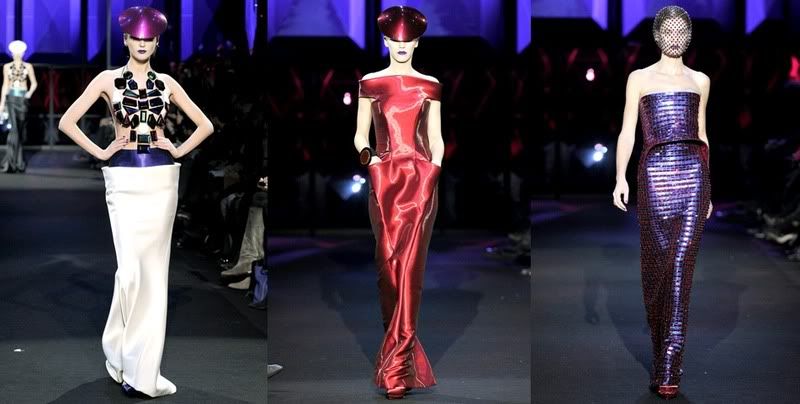 Well hot damn it's a space age safari. Loooove the hats. The shiny material not so much. The use of colour is beautiful. Can't see Anne Hathaway loving this Armani collection though!
Valentino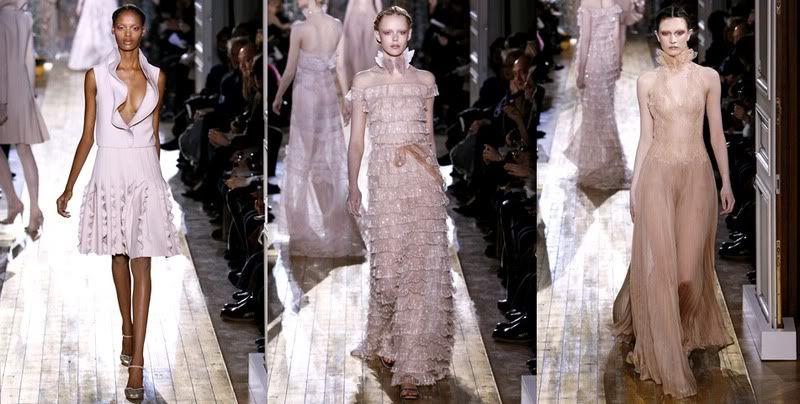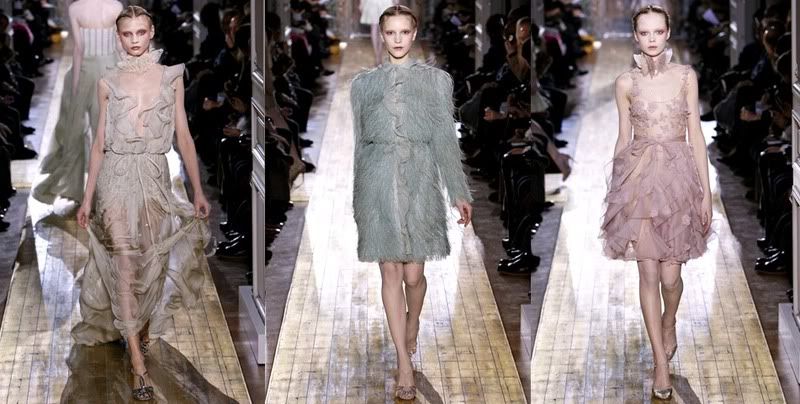 I love the necklines, the subtle glamour of it all. The texture is insane. Green fur? Yes please! It's bringing old, classic 19th century feminine beauty into a modern era. I adore it.
Alexis Mabille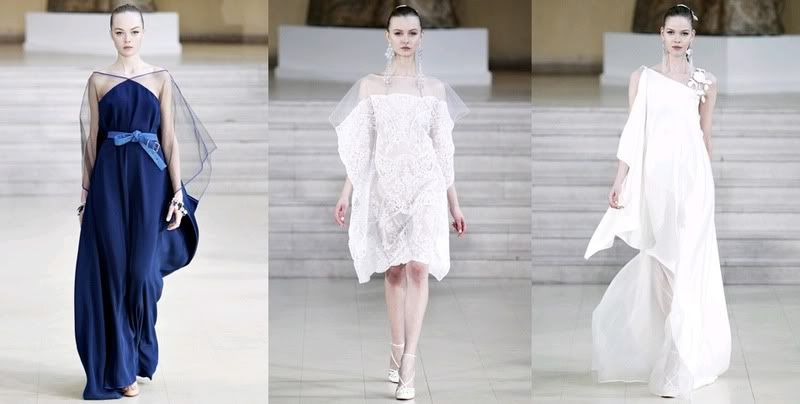 I love the styling of this. The belts. I may invest. The velvet dress is gorgeous. As are all the bow details. I would happily live in the last dress. EmmaHeartsFullSkirts.
Givenchy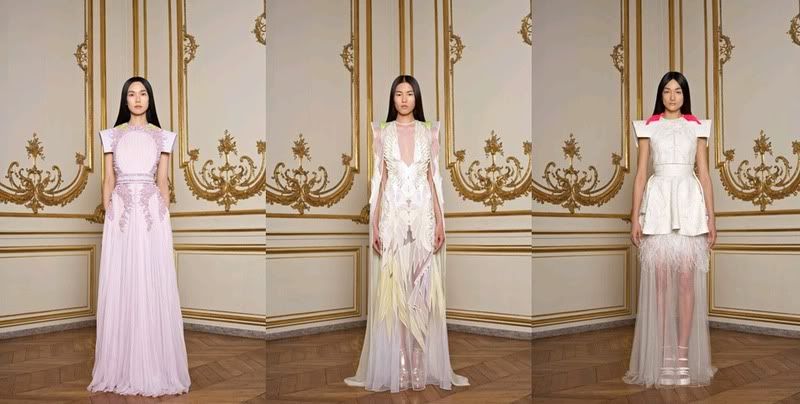 It just gets better and better. Love the use of colour. And the swan dress. I live for the swan dress.