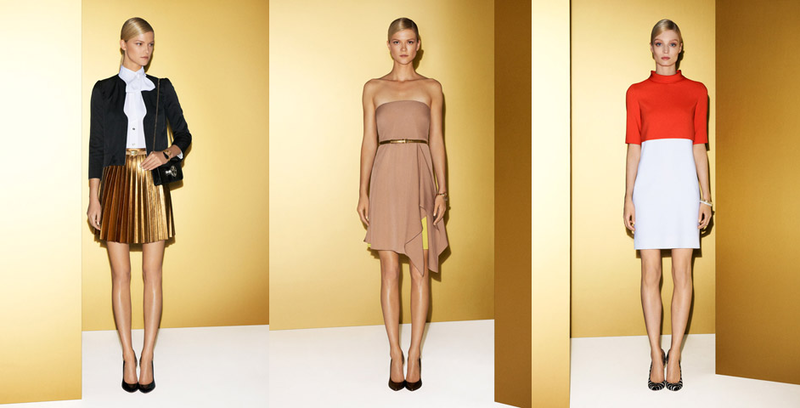 Clean lines, metallics, orange hues. Very classic. More demure than I've ever known Gucci to be. The dimensions of the Spring/Summer collection can be seen but generally Gucci have created a new simplicity; a golden simplicity.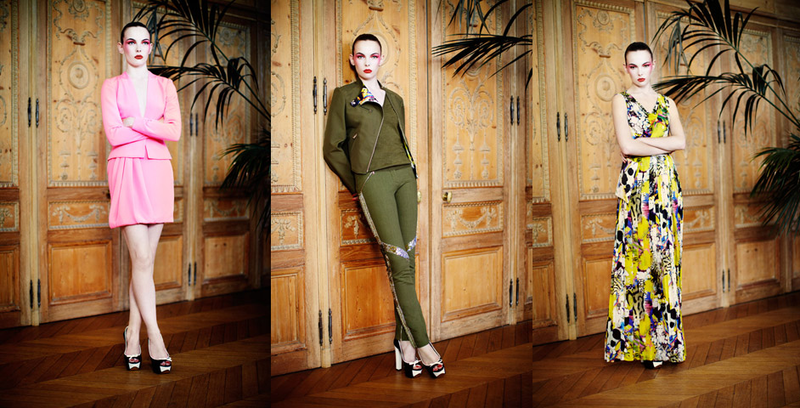 It's shot beautifully. I adore the make up, particularly in the first all pink look. The use of colour is exquisite. The dresses are gorgeous, although the print was slightly repetitive it is still impressive. The khaki green was not my cup of tea.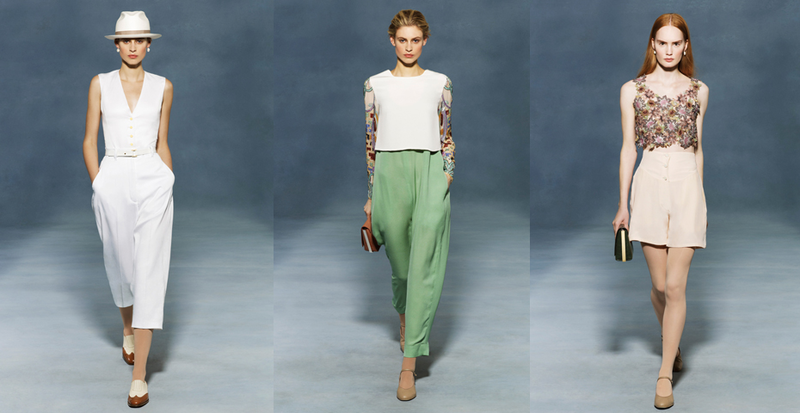 Very quirky and pretty. I preferred the subtle shades and whites to the draped oversized trademark blacks. The Row had been establishing itself as a minimalist brand but this collection marks a move into the delicate playful intricacy.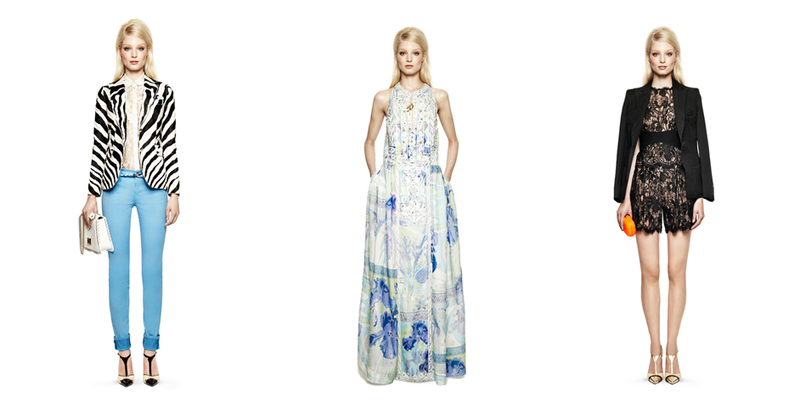 The bright suits are not just eye-catching they're also some of the most beautifully tailored of the season. The use of colour otherwise is limited to splashes on a black and white canvas. Clean lines with embellished details.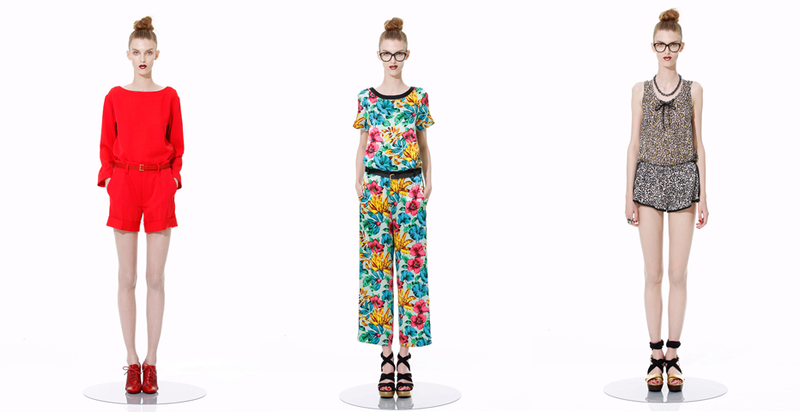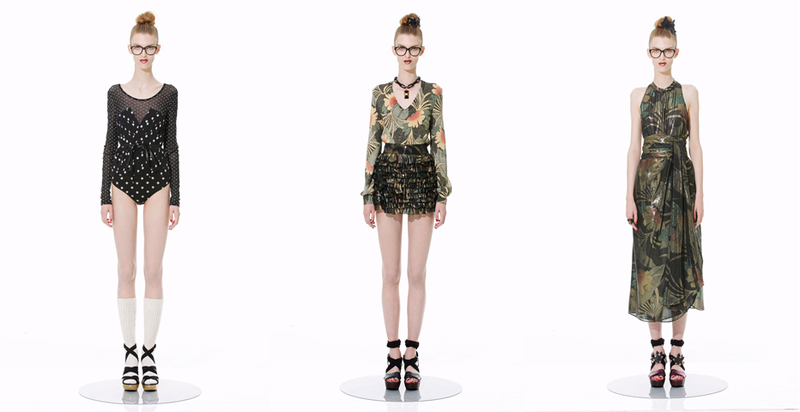 Love all those rompers. And the shoes. Marc by Marc is always more youthful and playful. This collection does not differ. He has not left a pattern unused and yet creates complete outfits each one different from the next.
J. Mendel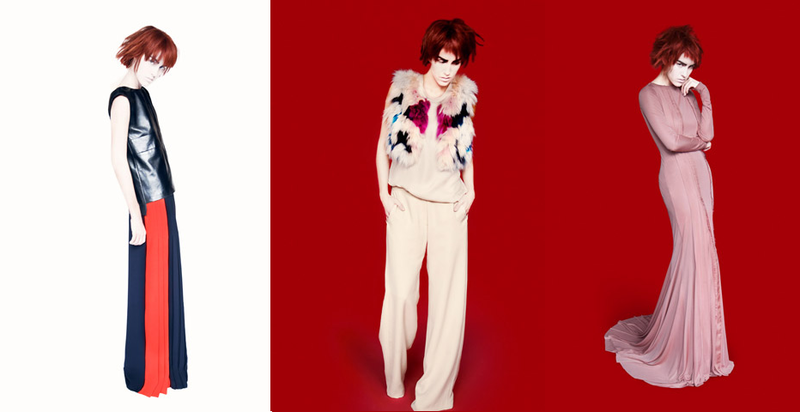 It's feminine grunge. 90's a little bit of Clueless. Thai in the grunge, Cher in the femininity. There's an analogy of J Mendel you probably haven't heard yet! Colour blocking met texture blocking in a new wave of Mendel vision.
Celine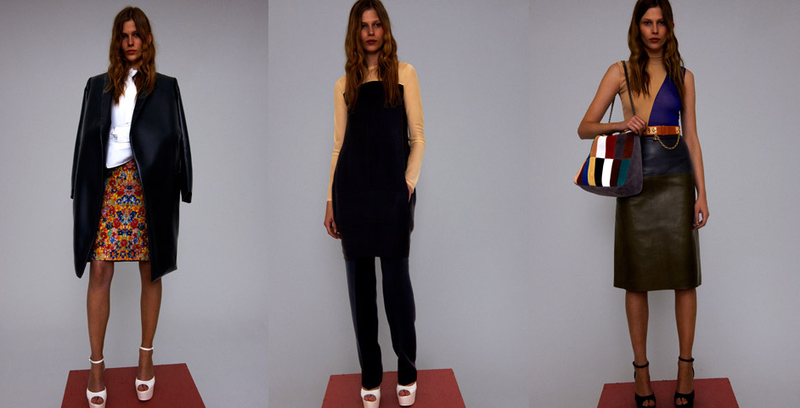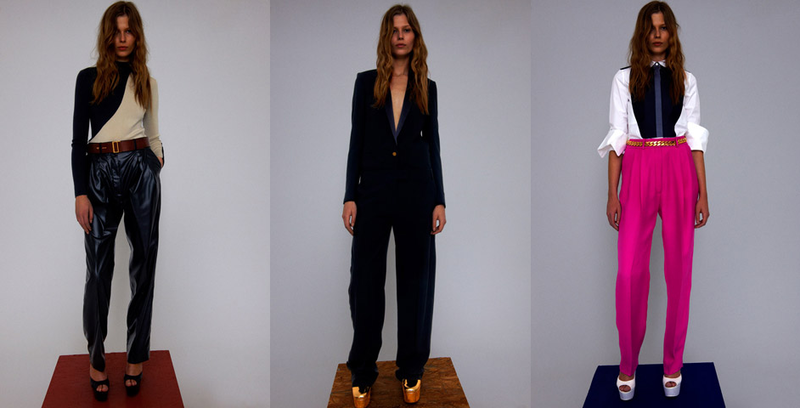 Once again Celine gives us the collection of the season. The camel was combined with hot pink, white platforms and lots of leather. The minimalism of Celine basics were bold in pattern, colour. Bright and bold enough for personality and simple and fluid enough to remain wearable. Collection perfection.
Badgley Mischka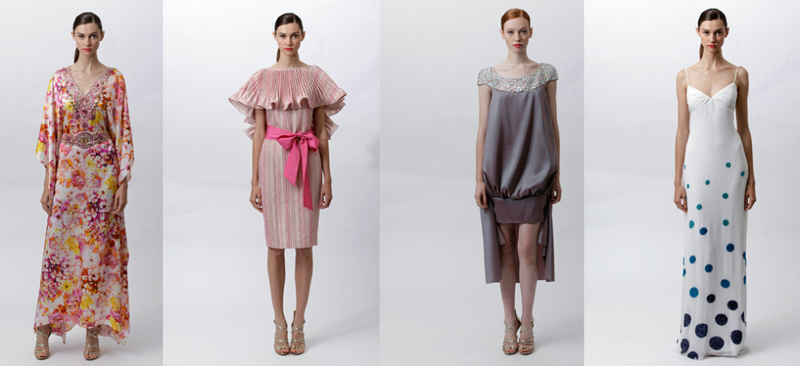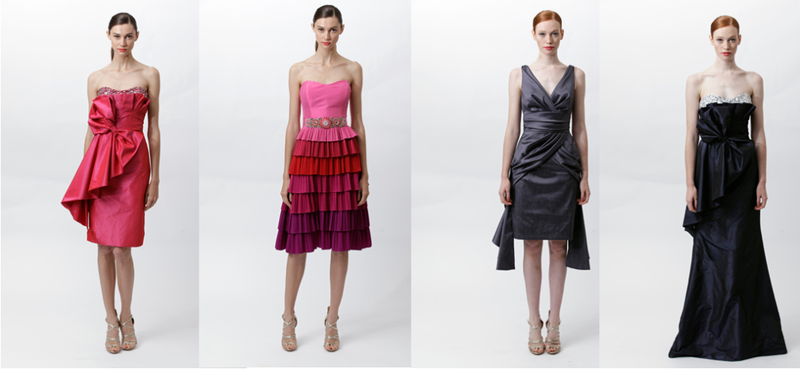 And from the best collection to the worst. The whole thing is so very 2002 Debs meets the love-child of Jane Norman and Japan. Very disappointing.
Acne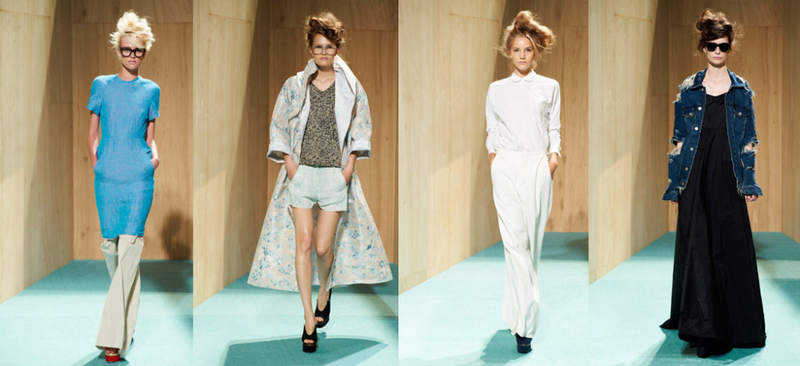 It's a perfect mix of androgyny and femininity. Love the dresses and skirts over trousers, gave the collection a playful, childlike quality. The use of colour and material was preppy which juxtaposed the grunge of the denim. Kind of obsessed with the hair.
Lanvin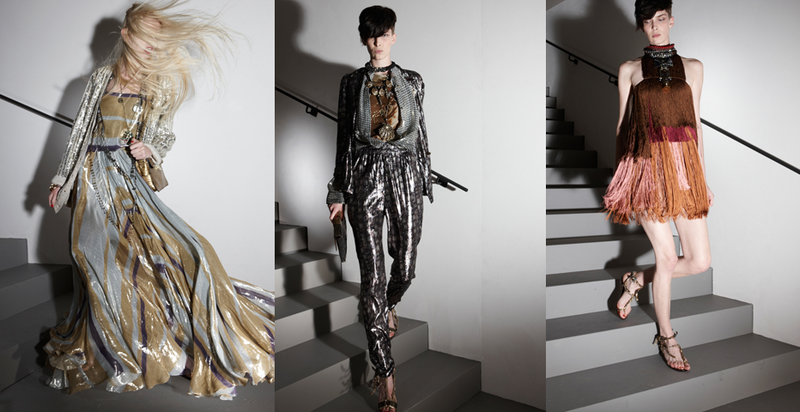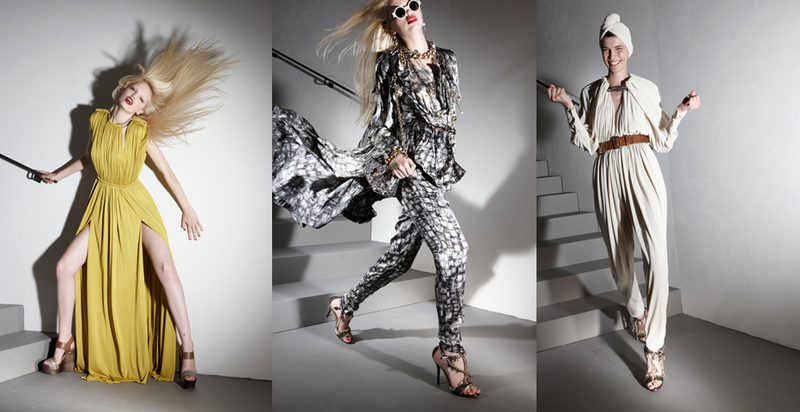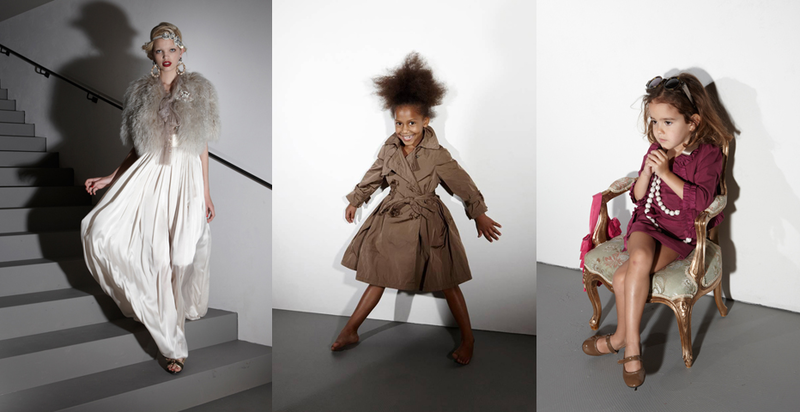 The clothes come to life. It's decadent and almost exactly the kind of sophistication I envisage when planning what to bring on holiday. Unfortunately Topshop don't stock metallic jumpsuits. Particularly loving the last all white number. Needless to say my future children will be dressed solely in Lanvin.
Rag and Bone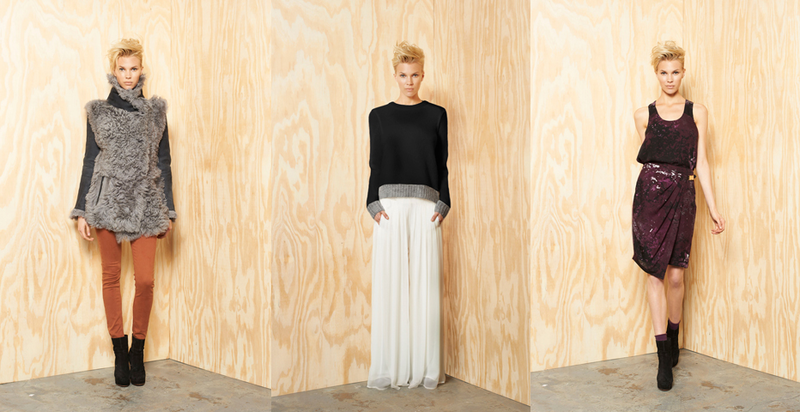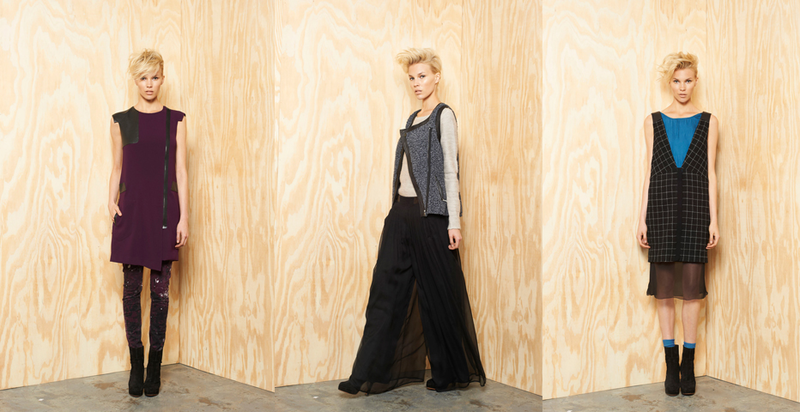 If I had my way I would wear nothing but Rag and Bone. The fur gillet is heavenly. It's the perfect combination of elusive idealism and complete practicality. White maxi skirts with classic jumpers forever.
Mulberry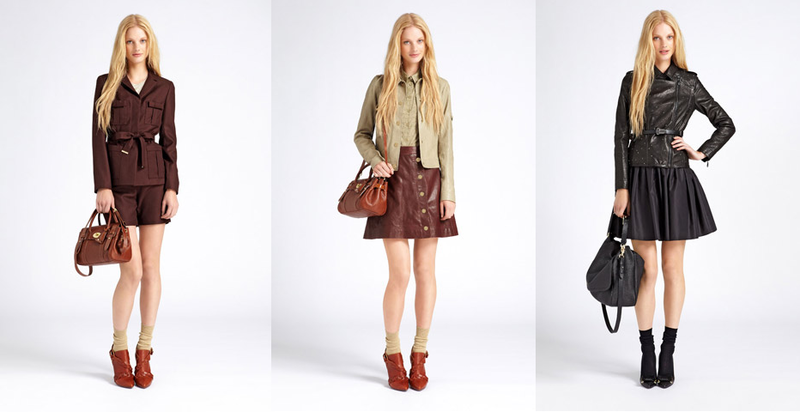 It's very cute. Gorgeous shoes. It does seem like the summer capsule wardrobe of the London girl. Great leathers. I have my eye on that parka. Also adoring the new bag the Evelina. Slouchy satchel heaven.
Richard Chai Love
I now want to live in blue. It's boy meets girl. Occasionally all in the one look. The draping is exquisite. The tailoring equally so. It feels very fresh. Very resort.
Helmut Lang
I. want. those. shoes. They are perfect platforms. Love the texture of the leggings. The urban jungle quality of the collection. It does not scream resort, in fact it doesn't even whisper resort. There's still a lot of outerwear yet they have strayed from the blacks and greys so typical of Lang.
Proenza Schouler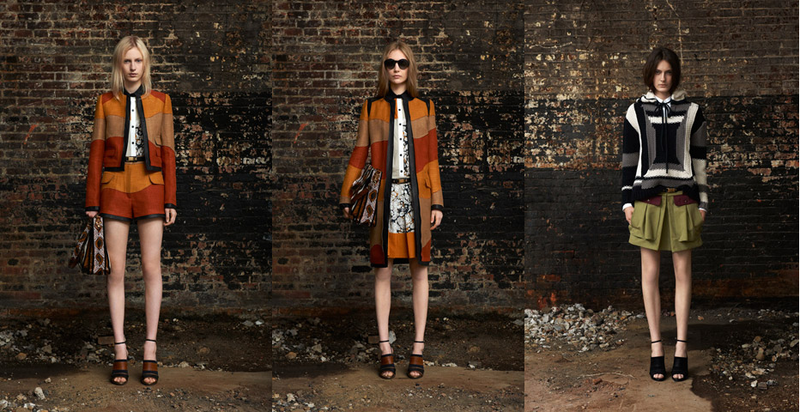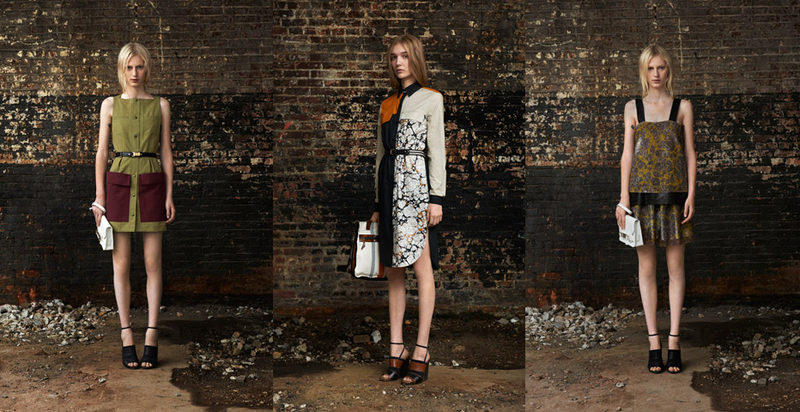 It reminds me of the patchwork denim I used to love back in the day. Warms my heart. Thankfully there is not a scrap of denim so my yearning for patchwork is now sartorial. The use of textiles is almost luscious. Earthy tones and structure are met with slouchy hoods and soft velvets. Beautiful.
DKNY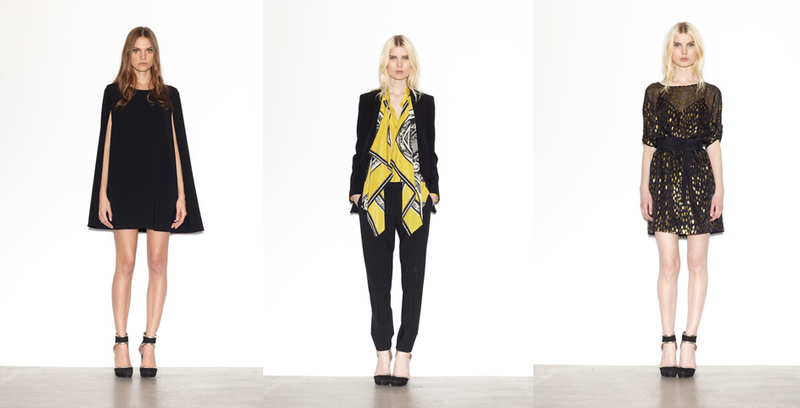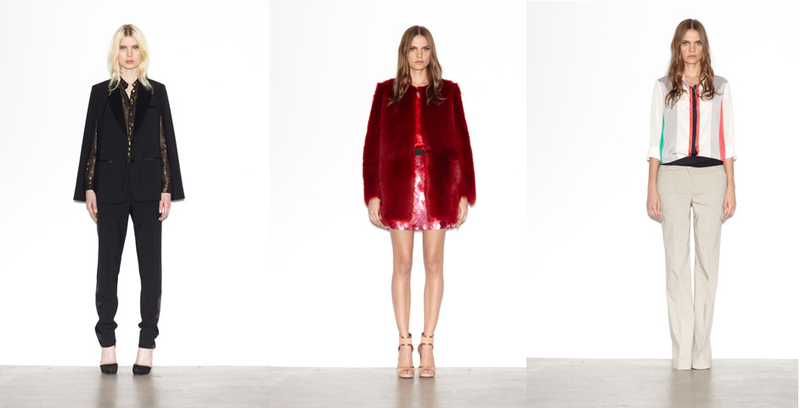 It's very working girl goes out. Traditional suits with a hint of glamour and embellishments. Day meets nights. Silhouettes are lovely. Capes are b.e.a.utiful.
Carolina Herrera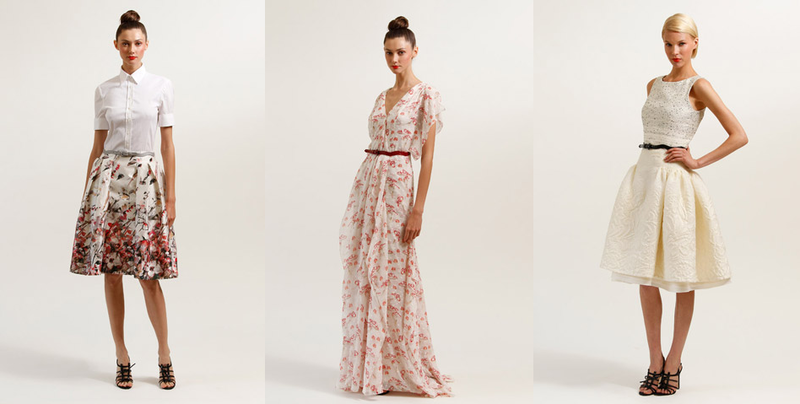 Maybe I watch too much Gossip Girl but to me this is what everyone should wear while wandering around the Hamptons. It's ladylike, refined, beautiful. It's Charlotte York. Carolina Herrera needs to stop watching New York based sitcoms. Although, if it produces a collection like this, I'll buy her a box set.
Zac Posen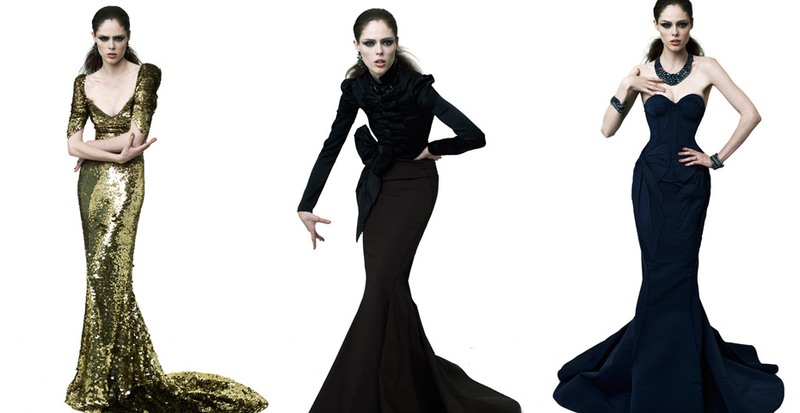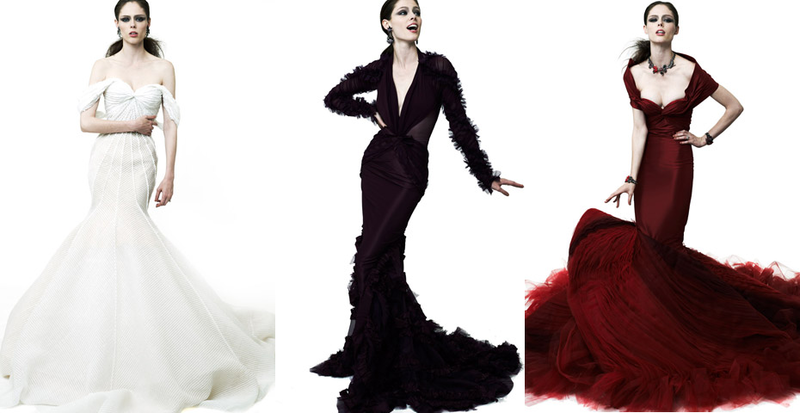 It's so delicious. It feels like a couture collection rather than Resort. Cinched waists and full billowing skirts. Luxurious gowns of gold sequins, sweetheart necklines and chiffon sleeves. It's incredible. I'm in awe.