The Plus Size Argument has taken a focus this week.
I completely take objection to the term 'Plus Size.' It's hideous. Why not call the super skinny model, minus size if you're going to go down that road?
Size is tricky business it has become quite a taboo subject in the fashion industry. Are we really expected to believe that these droves of models can all credit their tiny waists to good genes?
There is definitely an unhealthy aspect to this but, then again there always has been that side to the industry.
As I've said
before
the industry itself will have to change it's outlook and what it presents to its audience before the idea as skinny as beautiful will change.
Crystal Renn, is one of the leaders in the quest to change the nurtured and accepted perception of beauty. My issues with Mark Fast have been declared and I believe Crystal succeeds where he fails. She makes clothes look beautiful on a figure which is more average than a beanpole. She is beautiful and an incredible role model to young girls who are growing up in this rigidly image-obsessed world. Initially she tried to conform to the modelling worlds tiny proportions, she drove herself to an unhealthy state before finding the confidence and self assurance to accept her body as it was.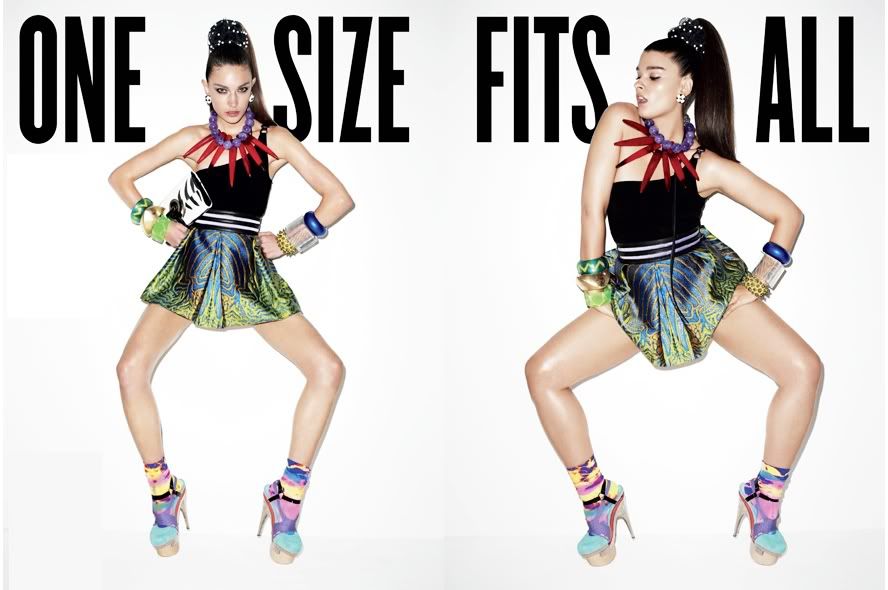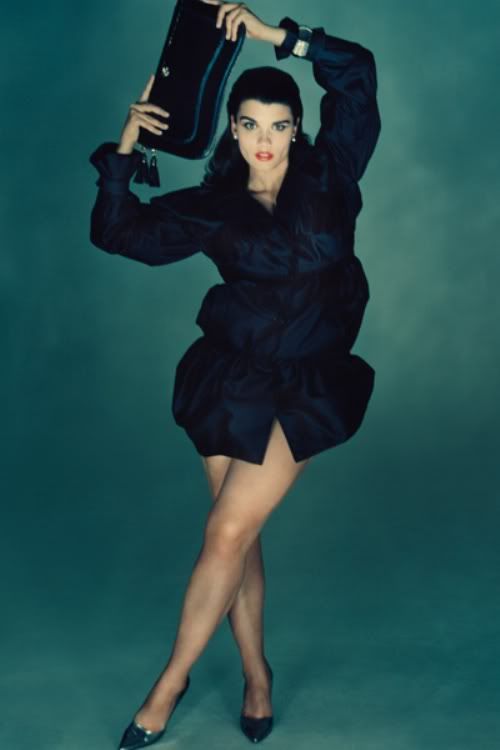 My fondness of her and the brave way in which she tackled this issue makes me want to believe that a overly excited airbrushing tech was the reason for this...
Many fashion bloggers seem to believe that she has succumbed to the unhealthy pressures of the modelling world. I sincerely hope this is not the case.
Either way there is a lot less of Crystals beautiful figure in these photos, be it airbrushing or her own personal lifestyle choice, I definitely prefer her before.