This weeks Frock Candy is rescheduled yet again. I may need to change the day. Friday just isn't working out. The reason is good though. A bumper New York fashion week extravaganza! (I said that with an evil/flashy jazz hand pose, fo' reals)
I was going to replace Frock Candy altogether. Then I remembered all the amazing looks of this week so I've decided Saturday we'll have a little 'NY Fashion Week what they wore'. Excited? I think so.
For now, here are some of the best non-fashion week looks. Which mainly consist of Fashion's Night Out. Does that count as Fashion Week? I don't think so..anyway, here we go!
Also, does this Marc Jacobs remind anyone else of the Mean Girls trend where they cut holes in Regina's top?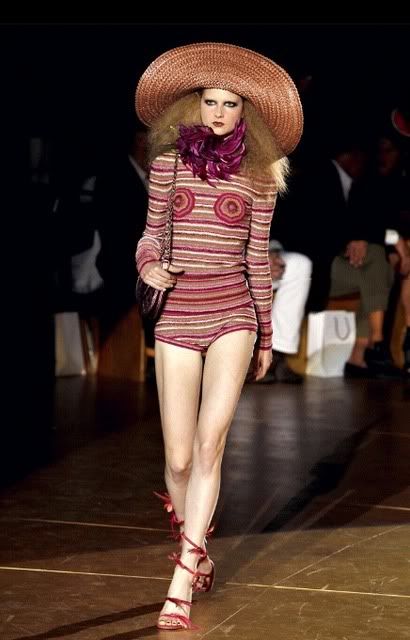 Images via celebrity-gossip.net and style.com