New York Spring 2011 Fashion Week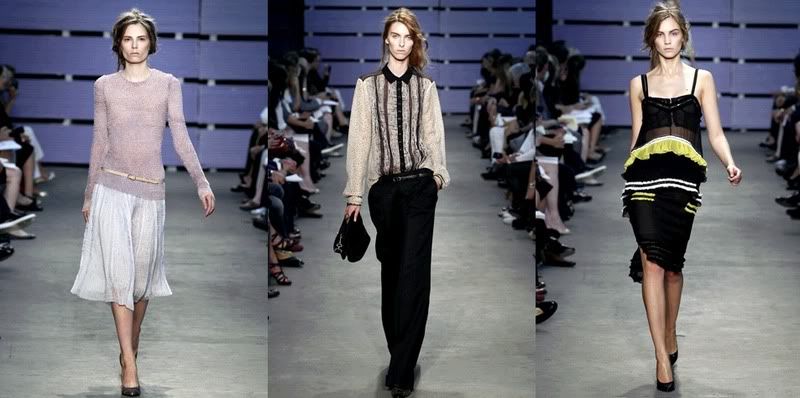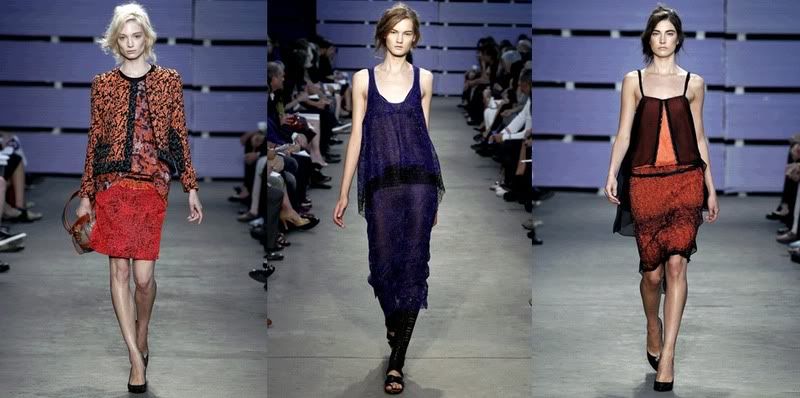 Far more ladylike than I anticipated. It did get a little more edgy and more Proenza-like as I flicked through. The first few looks had an air of old school Chanel about them. Over all I liked it. Especially that second look. Perfect.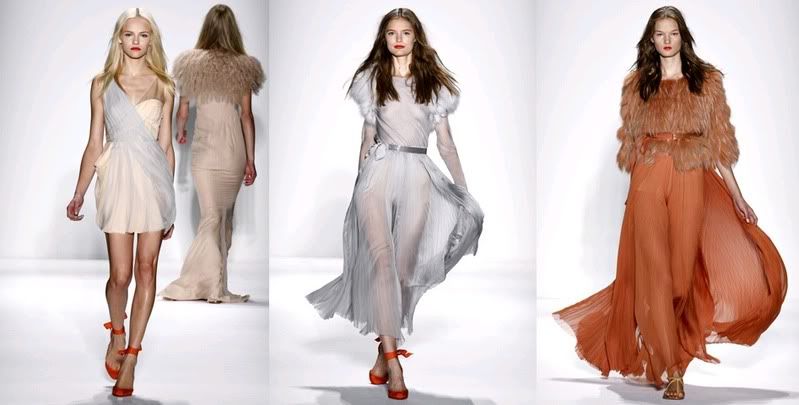 I now want to wear orange shoes with everything. Gorgeous and elegantly edgy. Love it all.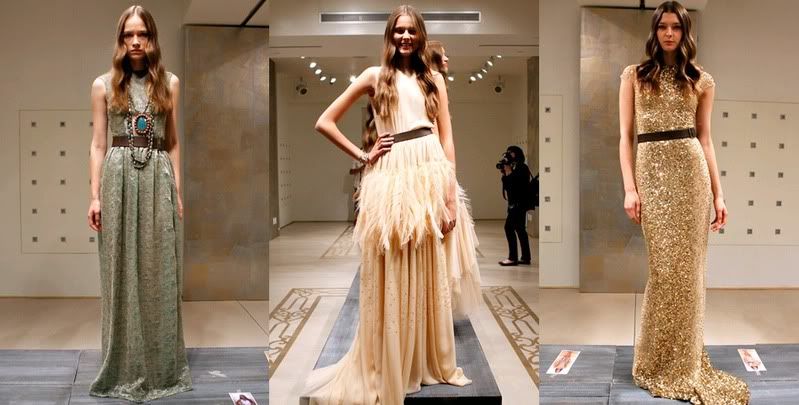 Next time I get asked to a ball, I'm wearing Reem Acra. (It will happen, my Eric from the Little Mermaid is coming knocking any day now) It's so wonderfully girlie, which I'm not but, for one night I would embrace my inner girl and be a princess in Reem Acra. Ah, if only.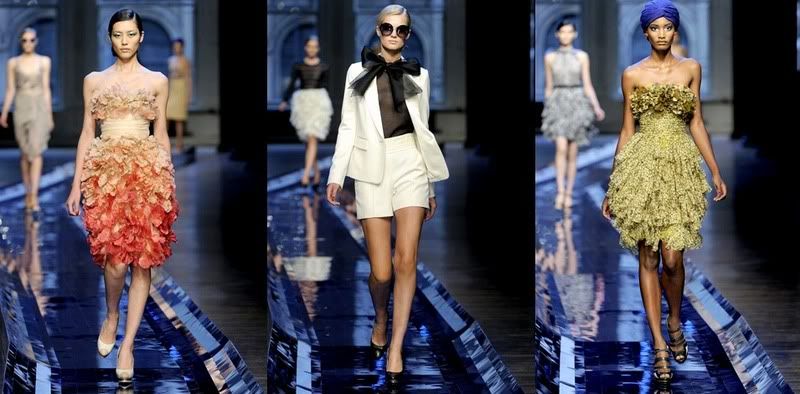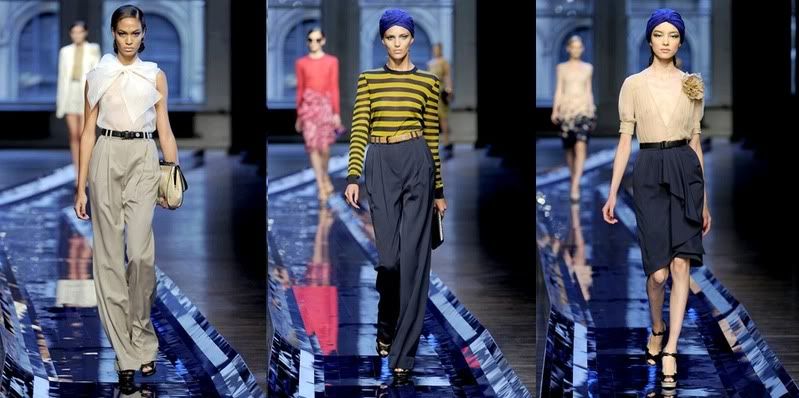 He had me with the oversized bows but, throw in a blue turban and I'm yours Wu. Also, this collection launched his range of shoes, bags and glasses. More stuff to crave, great!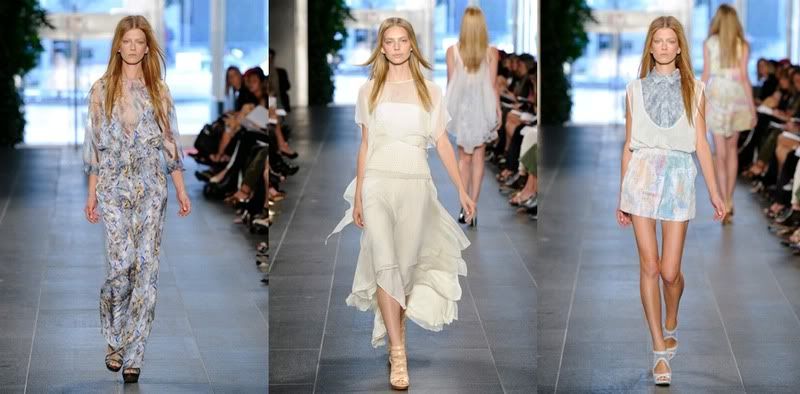 When I think Summer., I think of this look. This is how I would dress, if I were born in an ideal, sunny, summer climate. Simple, feminine and pretty. Cota has promise in buckets.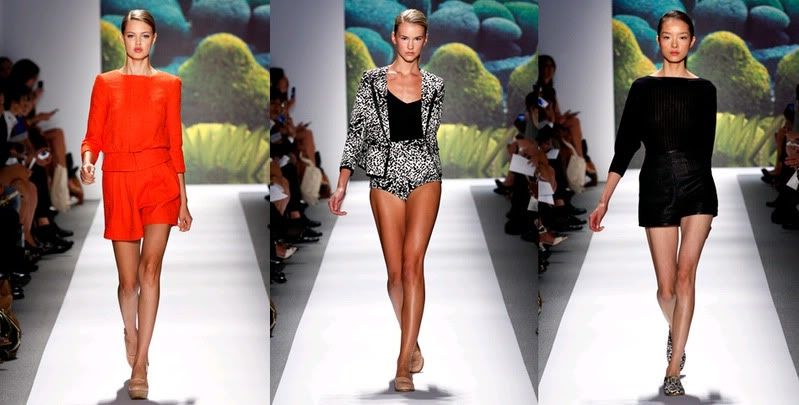 It was nice. Nice is probably the worst word in the English language, along with good. Anyway, that's what it was. Simple, pretty, nice.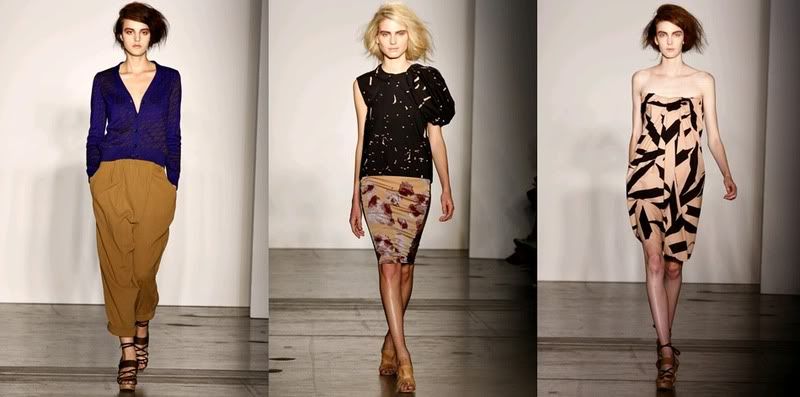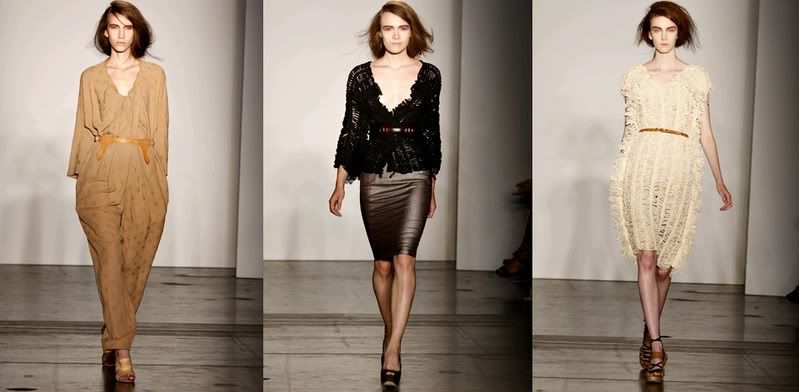 This collection toys between wildly creative and pure and simple ready to wear. Either way the craftsmanship and vision is beautiful. It is both aspirational and accessible in equal measures, which, in my opinion, is just as a RTW collection should be.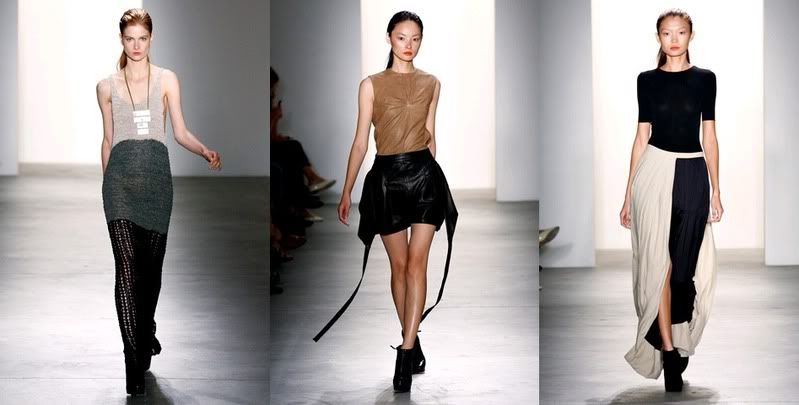 I was quite surprised that I liked this as much as I did. The detail, which was shrouded in clean lines and simplicity, was captivating. I only imagine it to be more wonderful in person.
Rebecca Taylor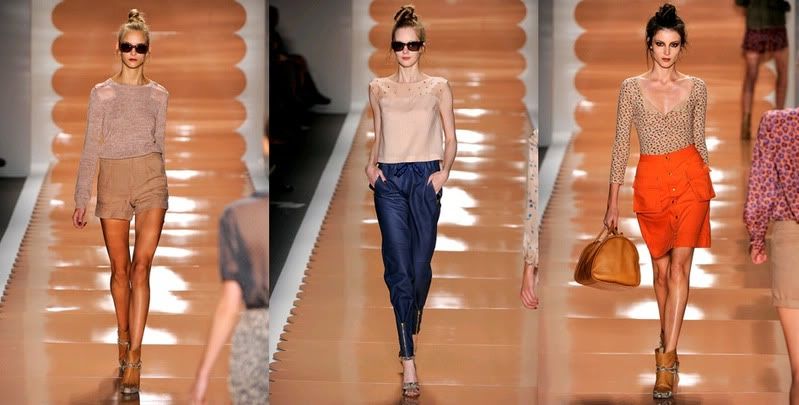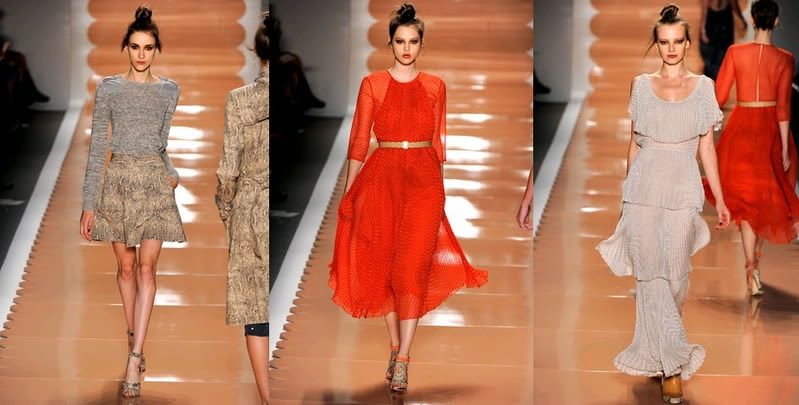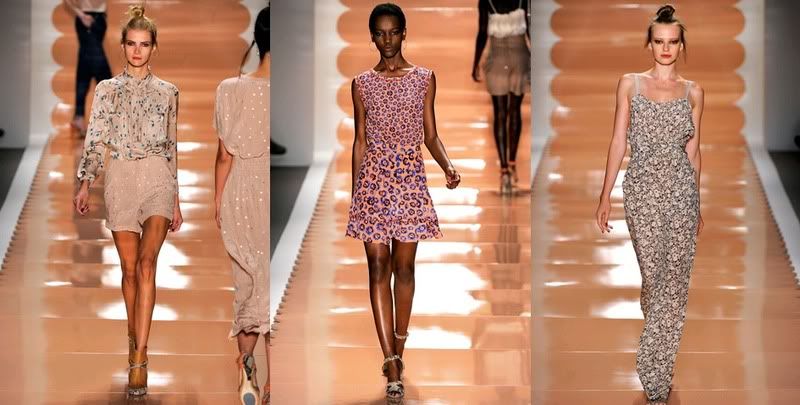 The prints are gorgeous. It all screams Rebecca Taylor but in a new way. It's not quite as girlie but more adaptable than her previous collections have been. I adore that orange dress. Beautiful.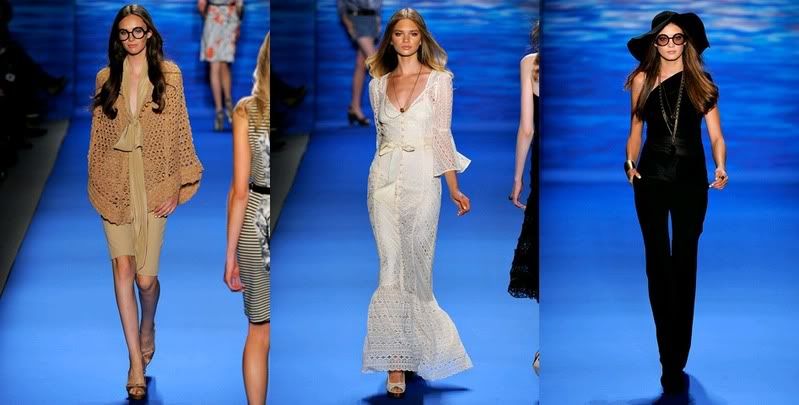 Overall, I didn't love, or well like, this collection. These three looks are divine though.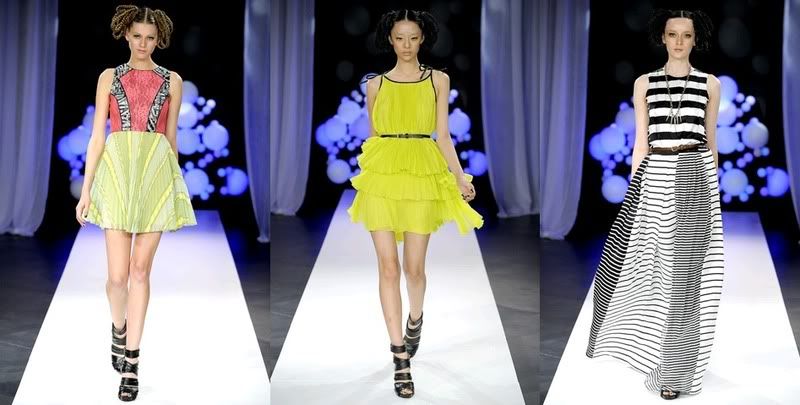 I adored this collection. Aside from the fashion aspect in that, the textures, prints and aesthetic were all amazing. It was just so fun! Love.
Mulberry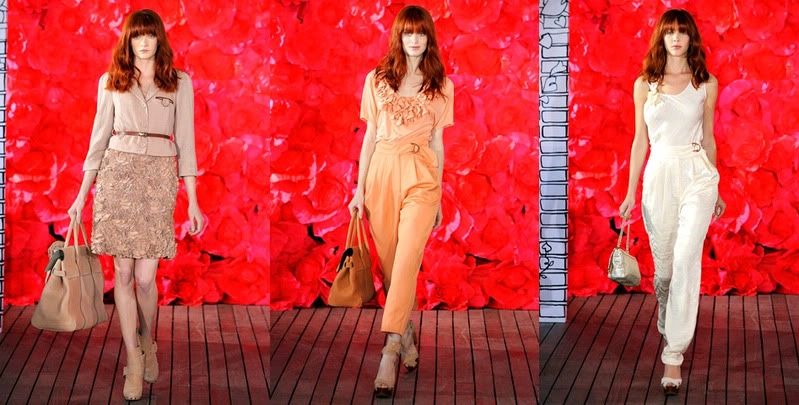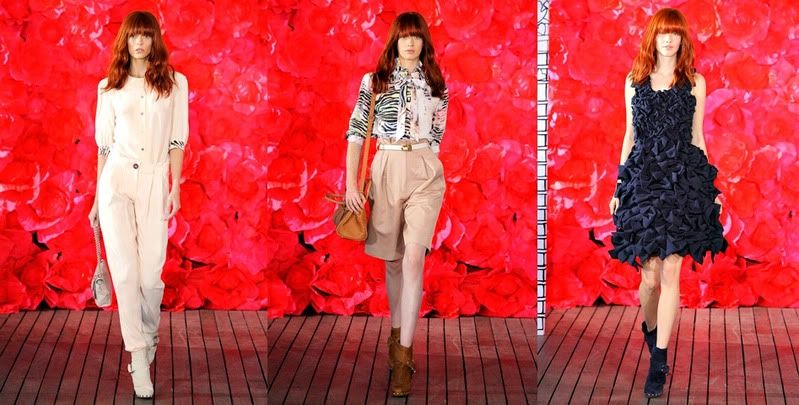 Another fun collection. This is far more polished than Bensoni though and much more 'cute'. Mulberry is so much more than bags. Although, I'd still choose a Bayswater over a jacket!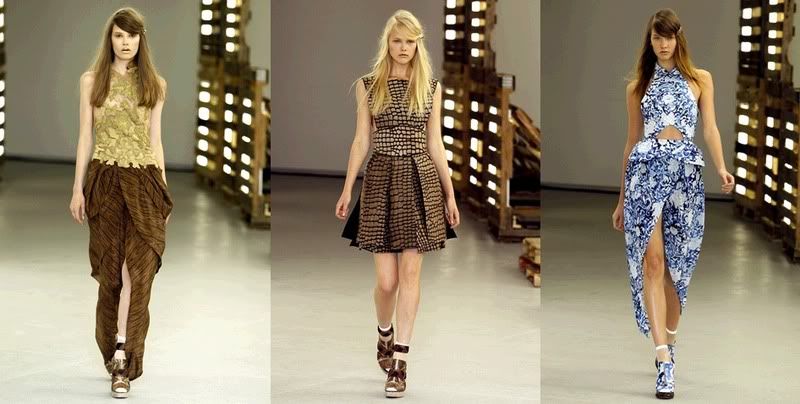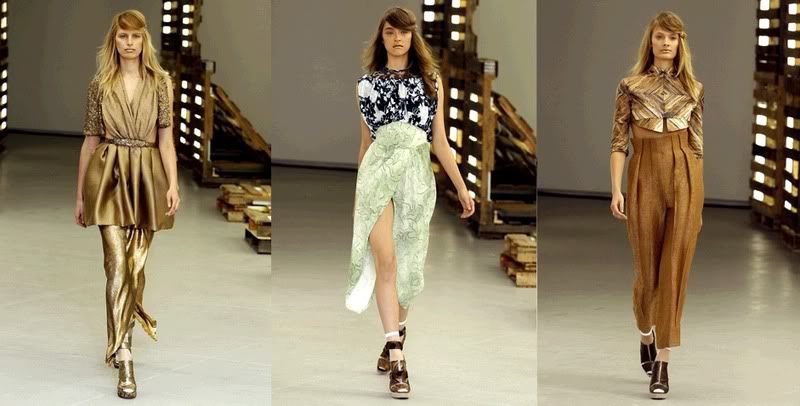 I've always been kind of on the fence about Rodarte. They've just won me over.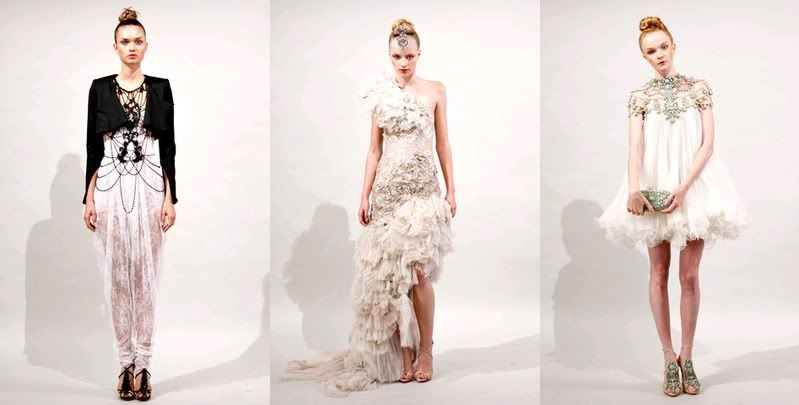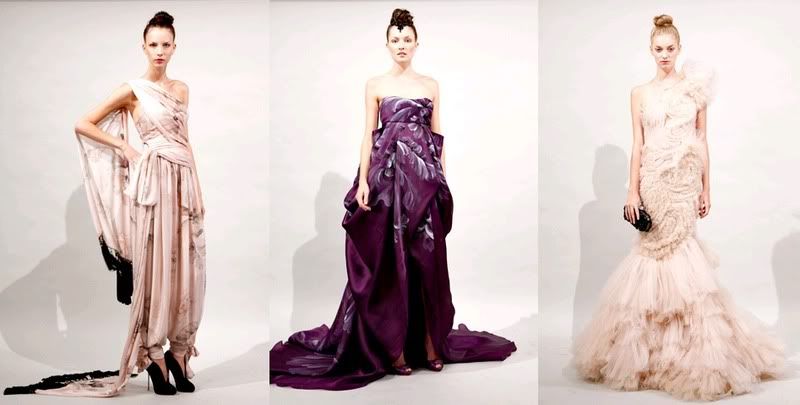 From now on, every time I dream of clothes, I will dream of Marchesa.