I was dancing on a table. I fell of the table. It's my own doing. Well, my sisters really for her absolutely inspired table dancing idea.
Which makes me feel slightly better, because, well, we had the craic.
Doc said the bruising will go through all the colours of the rainbow before it heals properly. He gives me a month. Two weeks until I'm not walking with my old school limp swagger.
So far it's been purple, blue, green and now yellow. I'm eagerly anticipating orange.
For me, one of the biggest problems is the fact that, for almost the first time in my life, my desire to wear heels has been beaten. Nothing has ever come between me and my shoes before.
And, given that my knee will be covering the colour spectrum, I only want to wear black shoes. Which are, let's face it, sexy.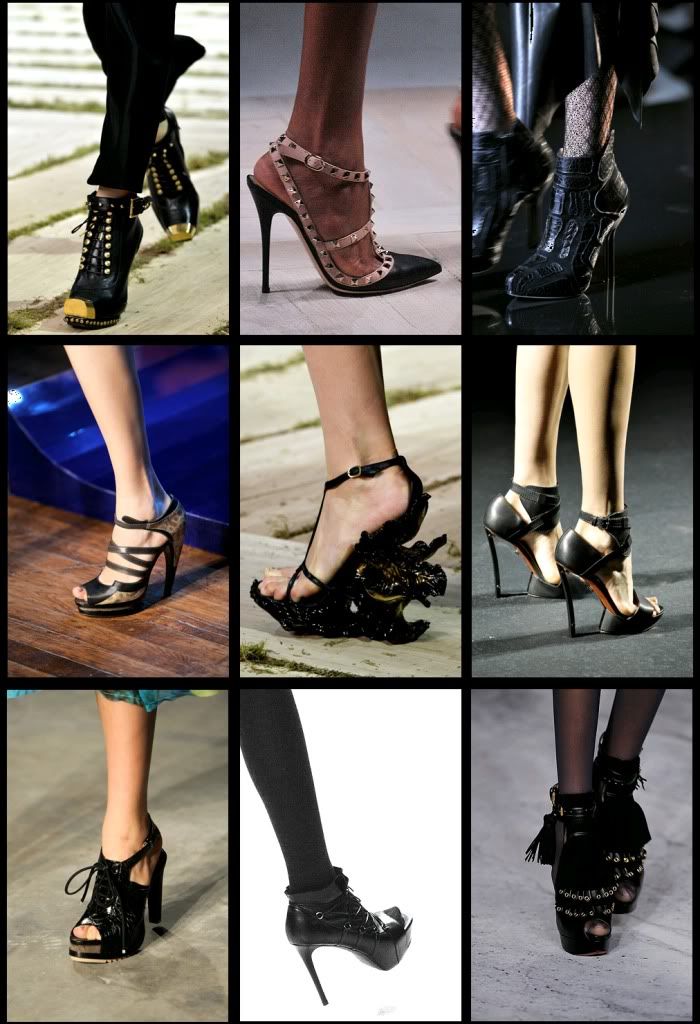 It's truly heartbreaking.