The Looks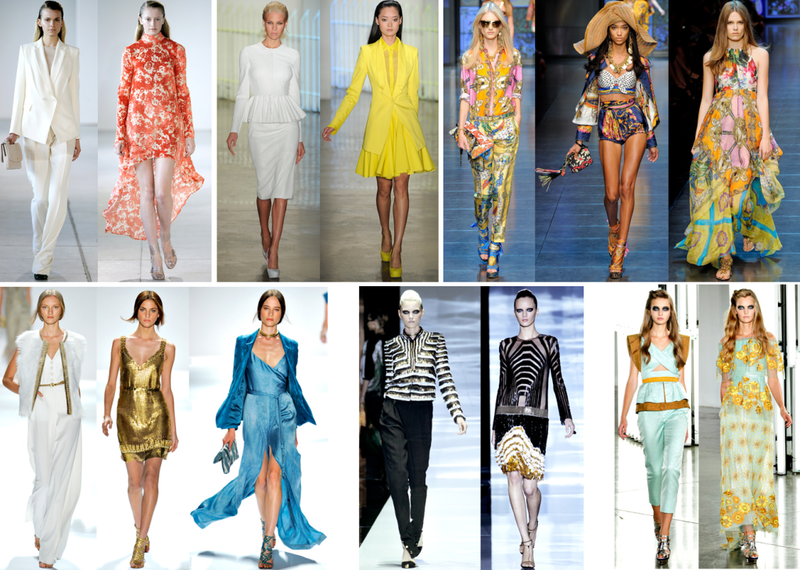 Clockwise from left: Antonio Berardi, Cushnie et Ochs, D&G, Rodarte, Gucci, Elie Tahari.
So white is the new black. There literally was barely a collection that didn't devour head to toe white. The Berardi suit is exquisite. Block colouring was popular but, then so was a variable mismatch of deliciously retro prints. Some of them took me right back to playing dress up with my mothers clothes. Elie Tahari championed metallics and luxurious fabrics in fresh colours. That blue look is incredible. D&G went gothic. The anti-summer. Being from Ireland, and a fan of summer black I adored this collection, it was refreshing and interesting. Rodarte was just plain cool. Reminded me of the film The Virgin Suicides for some reason. Fairly obvious Van Gogh inspiration.
All very 90's. There was even a hint of patchwork denim in the Alexander Wang and Charlotte Ronson shows. Patchwork denim always makes me happy.
Hair and Make up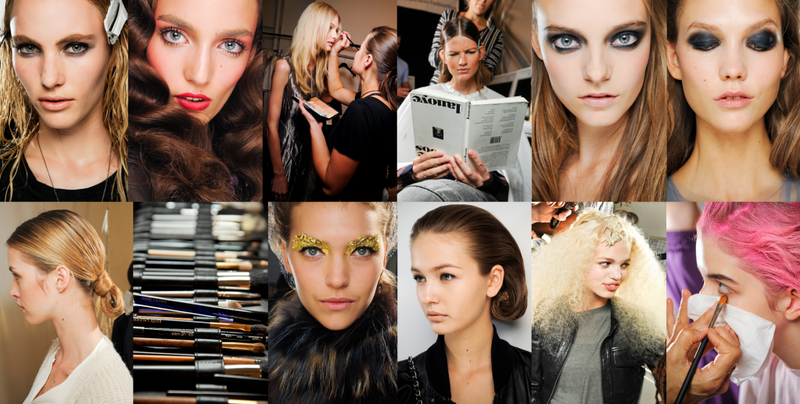 Alexander Wang, Anna Sui, Carolina Herrera, D&G, Derek Lam, Fendi, Jil Sander, Marni, Oscar de la Renta, Rodarte, Thakoon
Hair: Sea-washed, stepford wife, loose, low knots, middle partings, sleeked back like Danny Zuko 'Cady will you please tell him his hair looks sexy pushed back', poodle curls and lots of back-combing, candy floss colouring.
Make up: Minimal, smudged liner, bright lips, blonde brows, heavy metallic shadows and glittering gloss, red eyes, the smoky eye is making a comeback also.
Shoes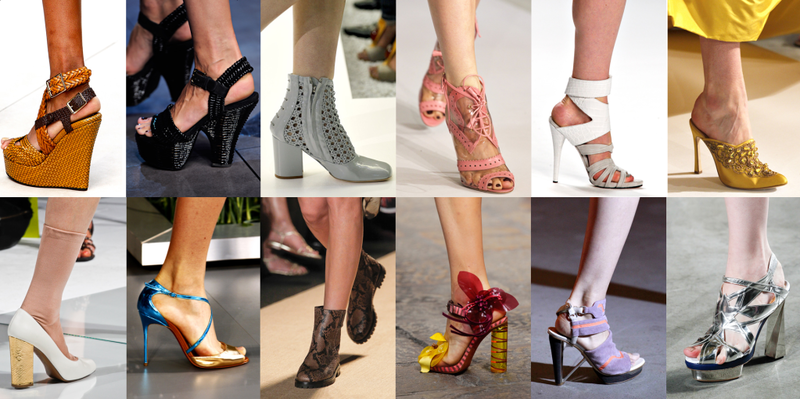 Burberry Prorsum, Dolce & Gabbana, Jil Sander, Marni, Mary Katrantzou, Michael Kors, Missoni, Oscar de la Renta, Rag and Bone, Rodarte.
Although it is rumoured that the kitten heel is making a comeback, you won't see any of that here. Go high or go home.