Fall 2011

Ready to Wear

New York
Christian Cota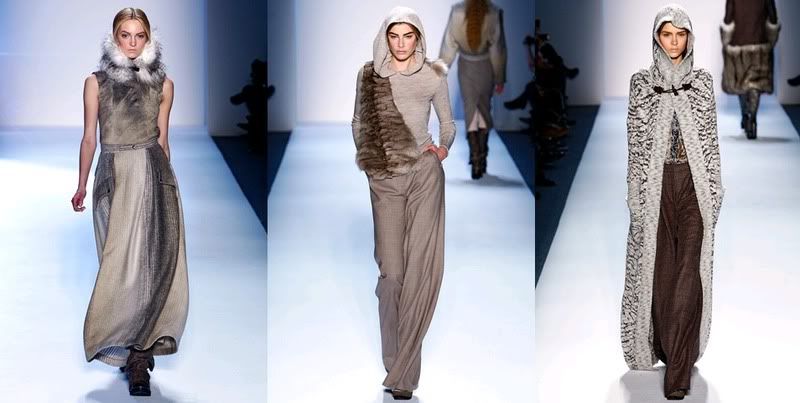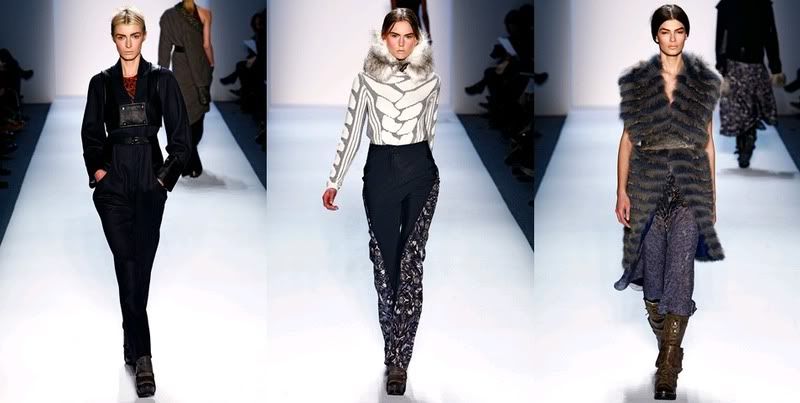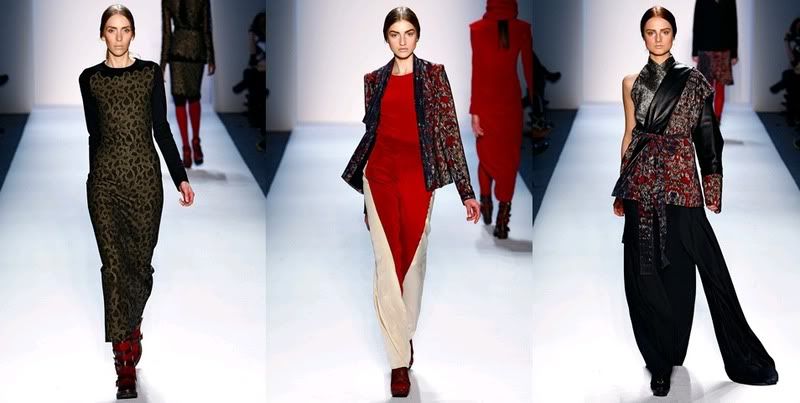 I'm falling more and more in love with Cota with every season. I adore the
juxtaposition
of structure with texture and print. Rigid suits with velvets, fur and
floral
. Loose, flowing skirts with deep grey linens.
Rodarte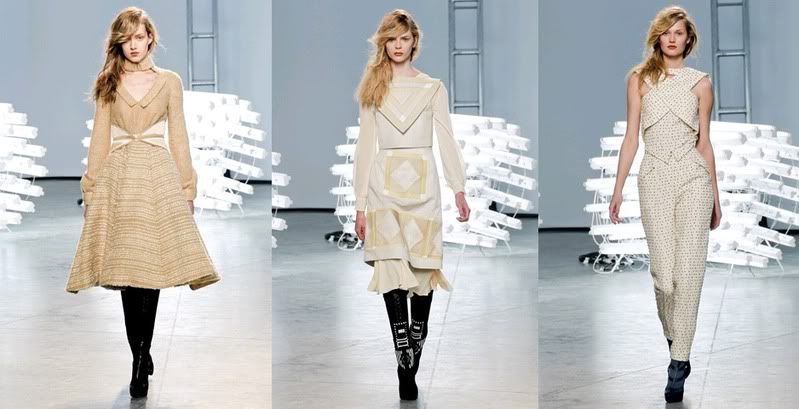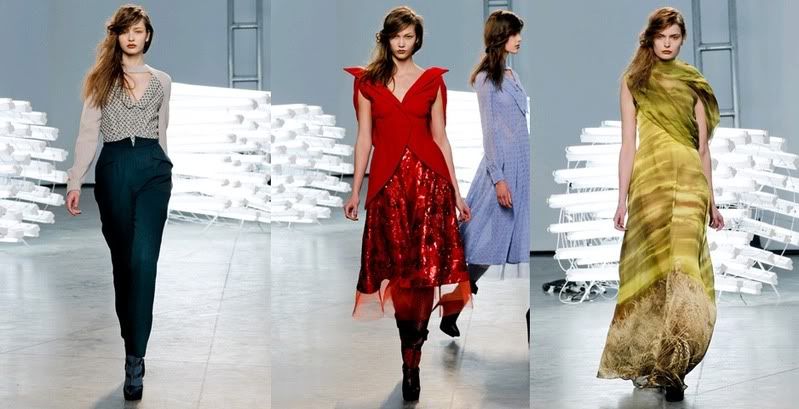 Beautifully cut. Perfect angles and full skirts. Romantic. The red dress in particular has a very glamorous and charming quality. Same can be said of the gown which wandered through meadows and brought a little bit on to the runway.
Jeremy Laing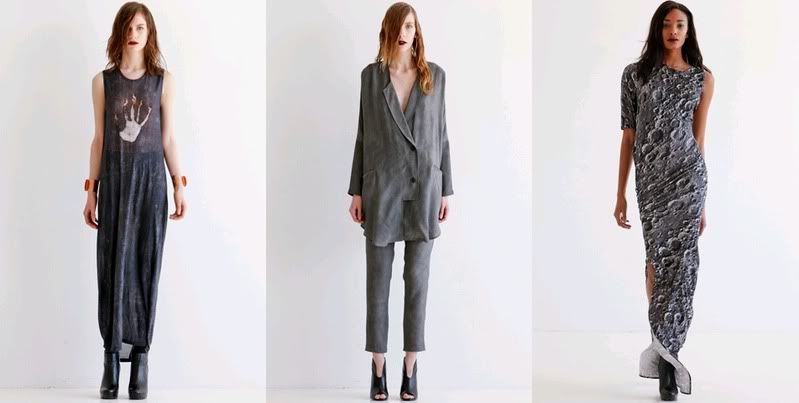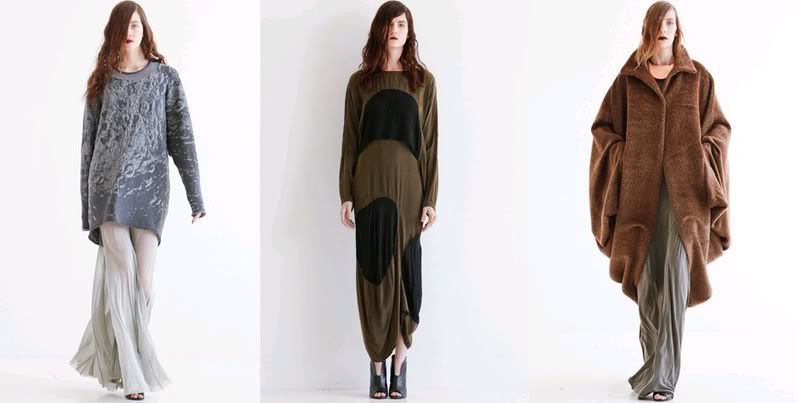 It's so cool. So freaking cool. A moonrock dress. I mean seriously, does it get cooler? It's 90's grunge done to absolute perfection.
ADAM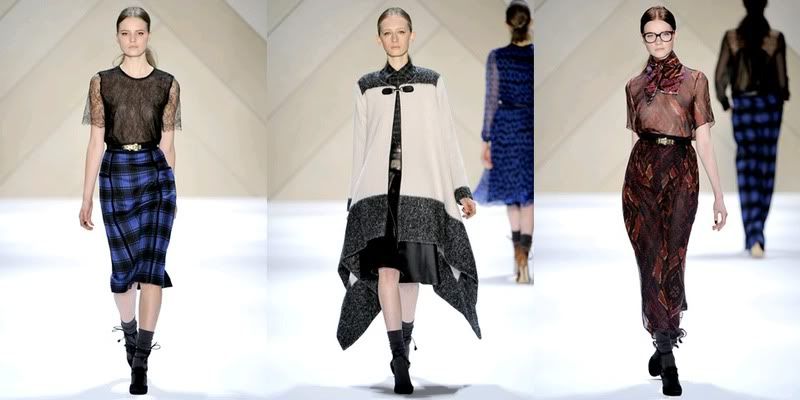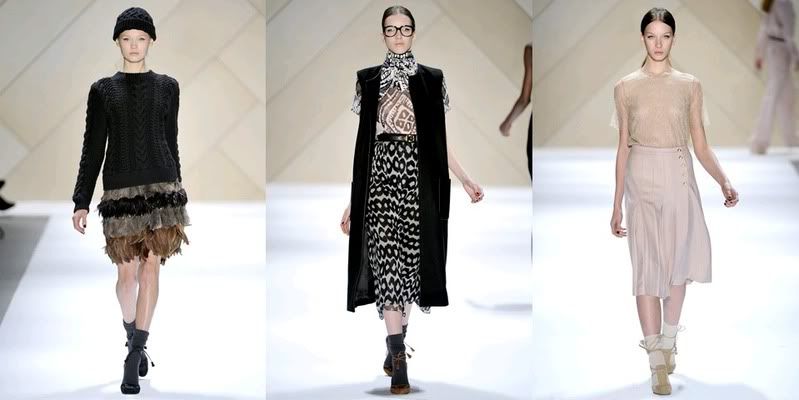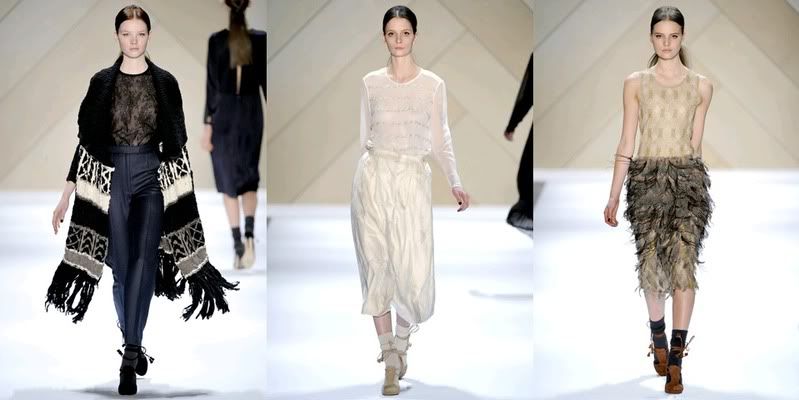 It's very winter in the city. The New York girls wardrobe simply taken and adapted for the colder weather. Layered and perfectly tailored. With a pair of socks, a scarf, some fur or a shawl thrown in. ADAM does not full commit to a harsh winter but takes you gently from the soft femininity of spring into the warm tones of fall.
Diesel Black Gold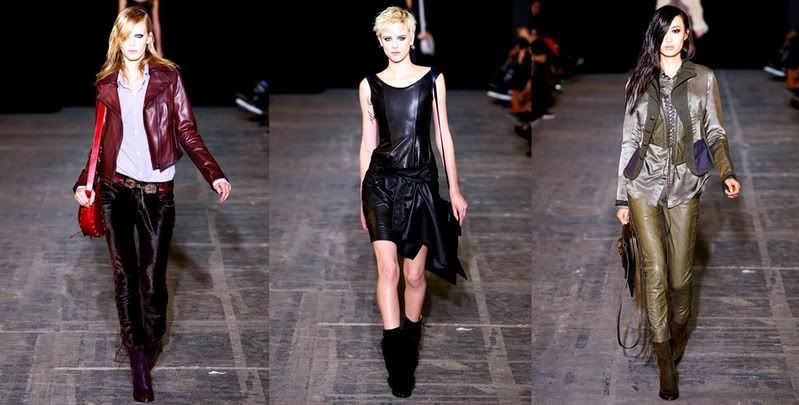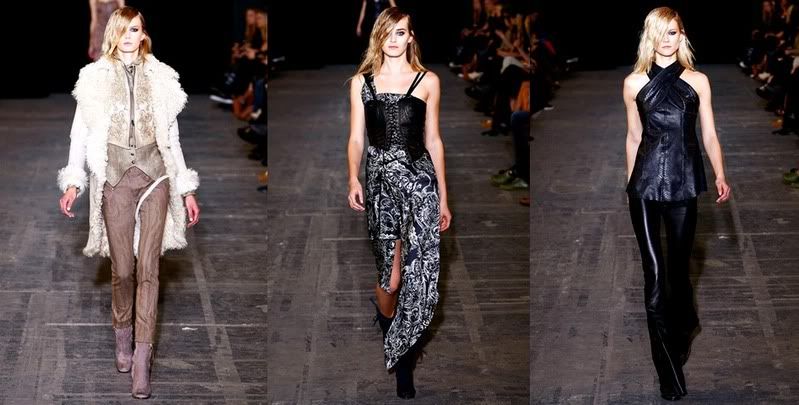 Quite utilitarian and military. The suit was taken to a new level with beautiful texture and colour. The aim here seems to be to shield with leather and layering. Intricate and interesting.
Marchesa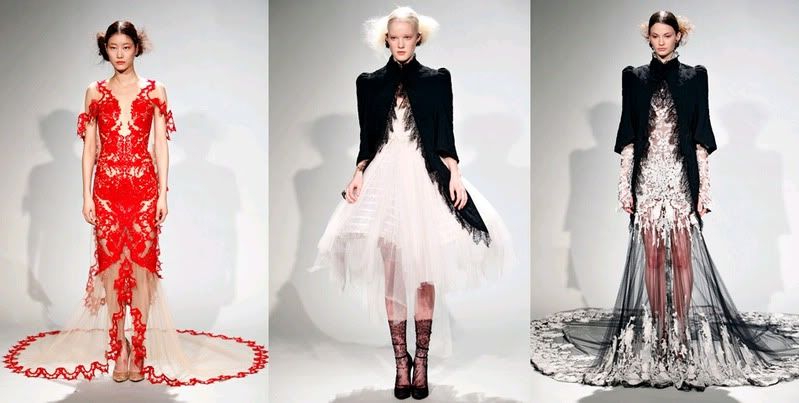 I think this is Marchesa's weakest collection for some time. I like the sheer quality and the lace, the ruffles and the texture. It's slightly Victorian, which I love, but it doesn't seem to dedicate to the time and trys to adapt and alter it. This is where Marchesa fails for me.
Rachel Zoe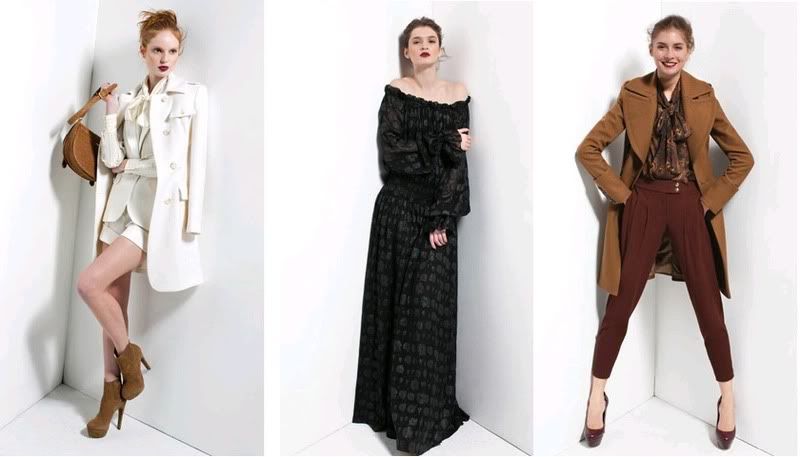 She's ready to pop but she still puts forward a superb collection. She is evident in every look and as expected the styling is flawless. Very 70's and already snapped up in Bergdorf's. If I was employed I would buy every suit.
Wes Gordon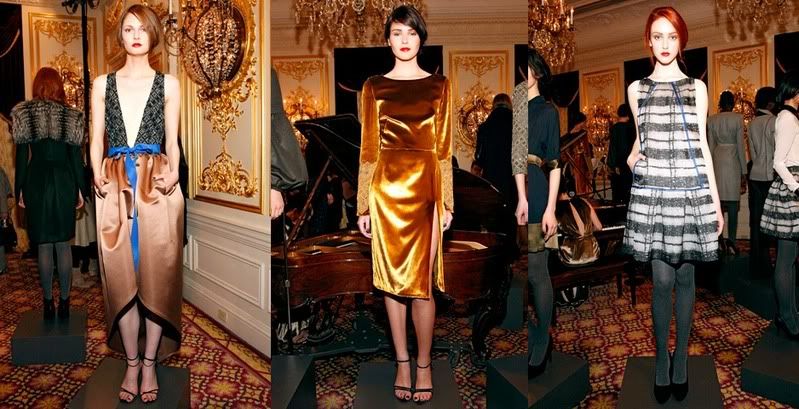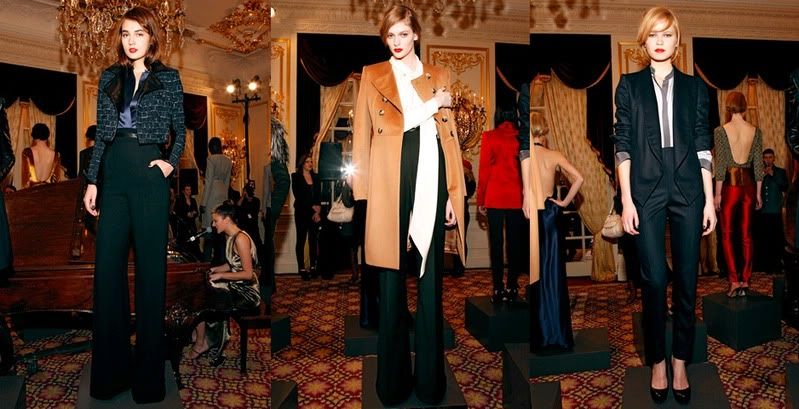 Glamorous and classic. Beautifully tailored, luxurious fabrics and stunning colour.
The Row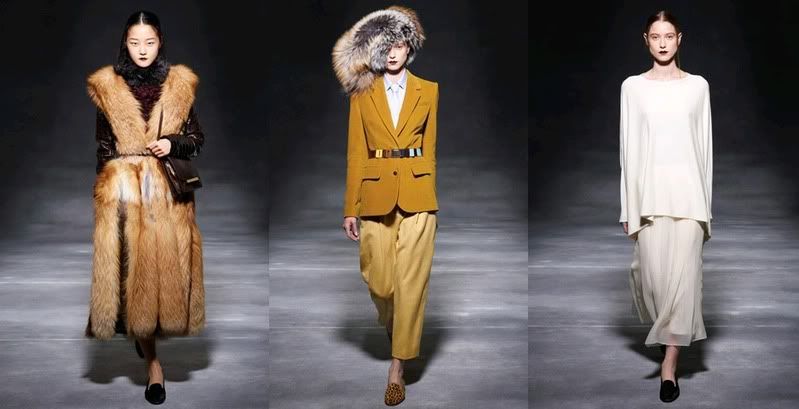 25 pieces were far too few. Adored all of this.
Frank Tell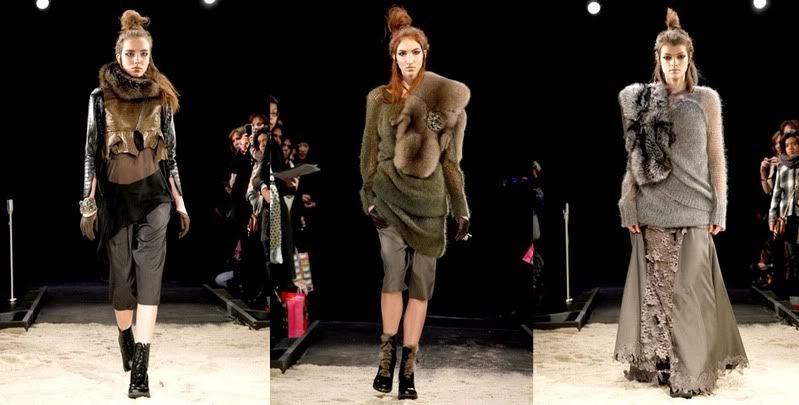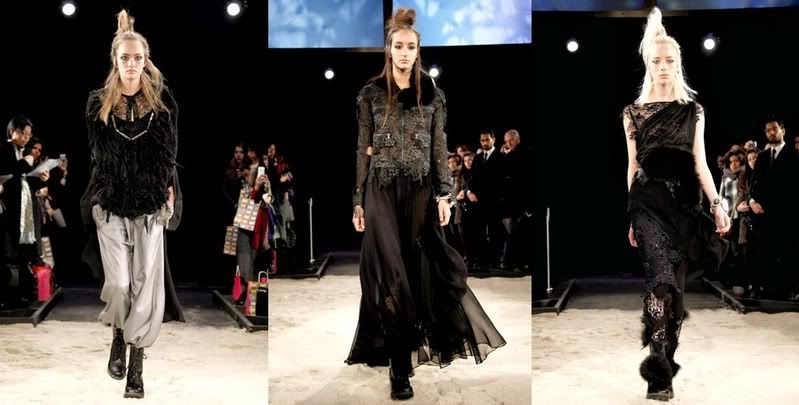 I loved this collection. The rough animality and the wild chic of it all. The furs are heavenly and the relaxed style of intricate and luxurious is just captivating.
L'Wren Scott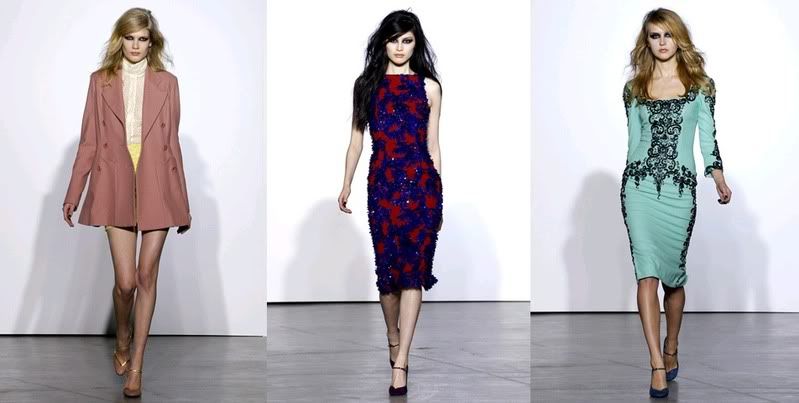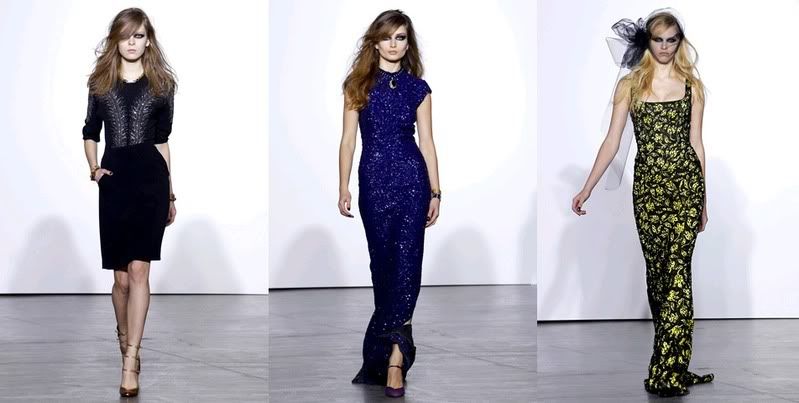 The stand out pieces were the one which stuck to bright colours and clear patterns. Everything else was a little
uncommitted
and messy.
Monique Lhuillier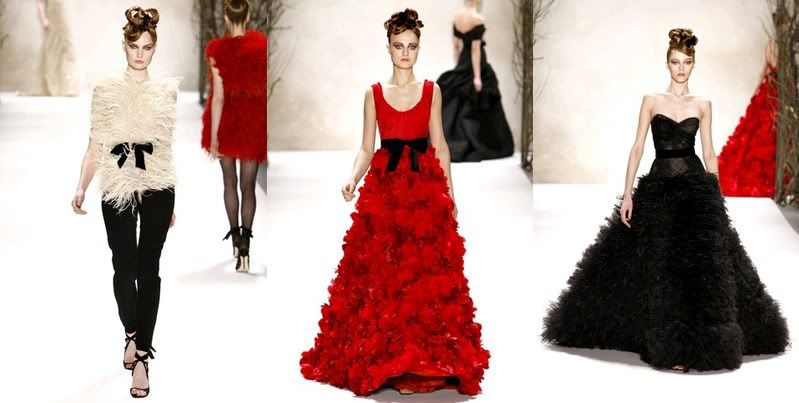 The only way to describe this is sexy. Completely alluring. The texture, the dark tones, the lace. The animal print added a lot of vamp. Still true to Lhuillier but moving away from the girlishness of the feminine and into a more sultry ladylike look.
Alexander Wang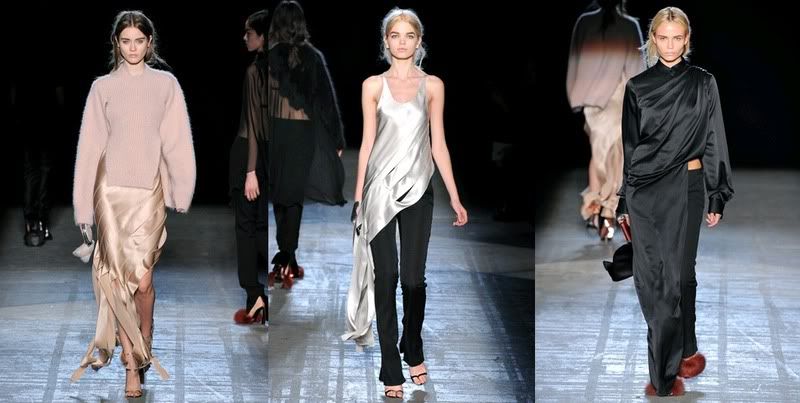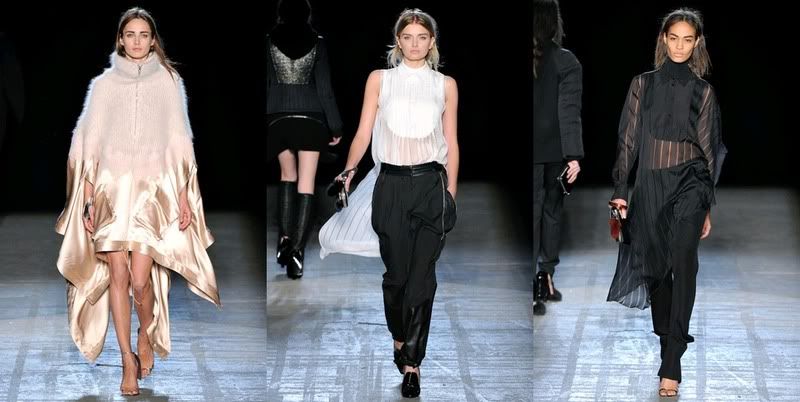 Wang toughens the female wardrobe. Oversized coats and large collars combat the elements. Silk and sheer retain the feminine amongst the durable.
Malandrino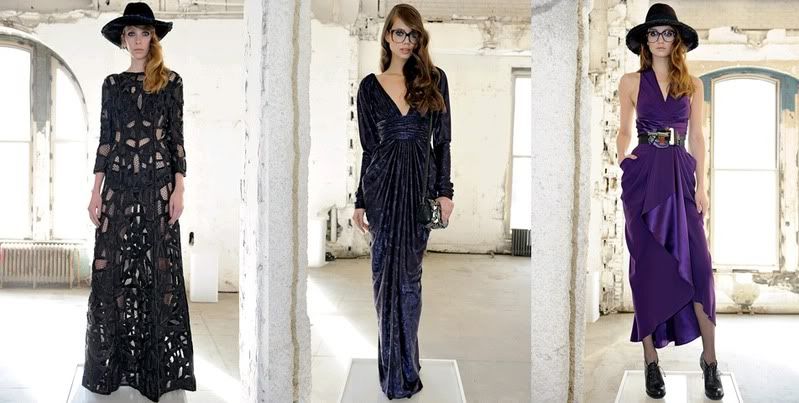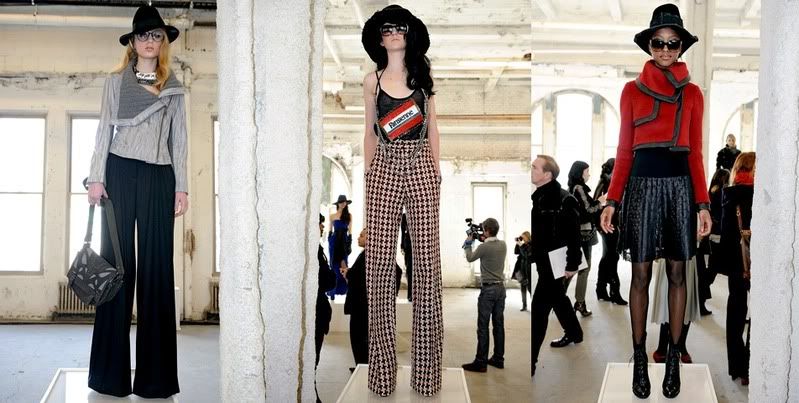 Moving into the 70's. Glamorous. Sophisticated. Heavenly colours and patterns. Adore the first look. The French influence, which seems random on paper, corresponds well with the collection as a whole. Loved it.
Theyskens' Theory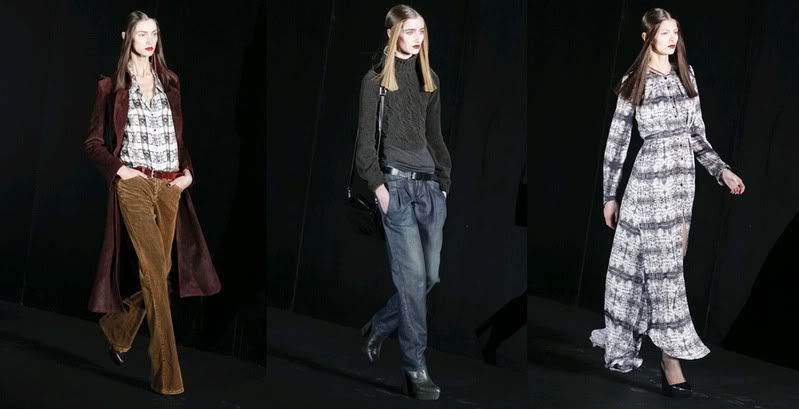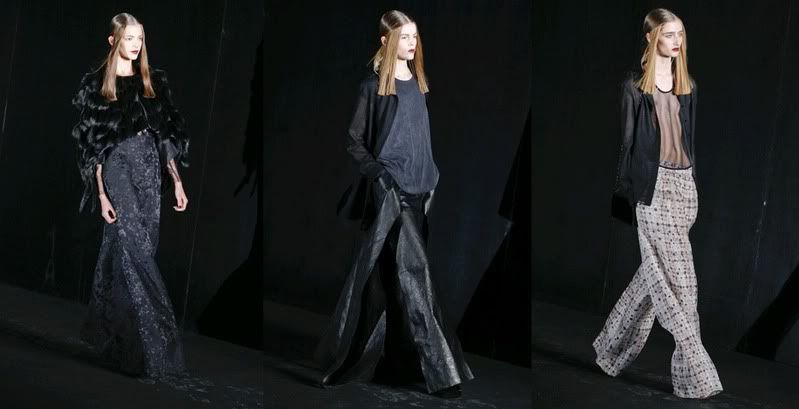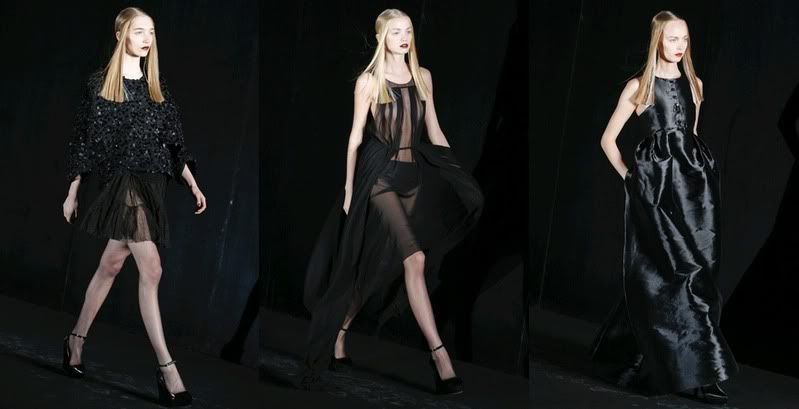 An awful lot of trousers. Which I loved. Refreshing after looking through a couple of collections which are just dresses. Very laid back.
Thoroughly
wearable. Absolutely adored the last dress.
Rag and Bone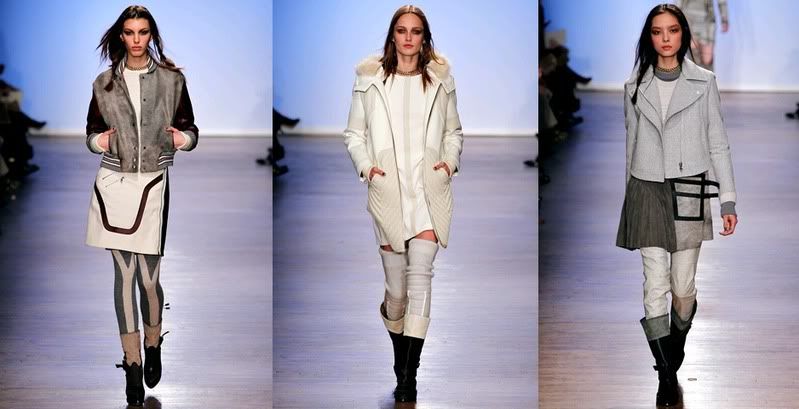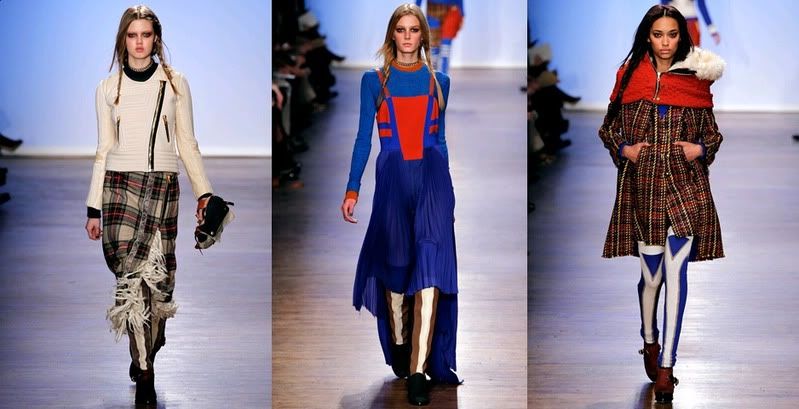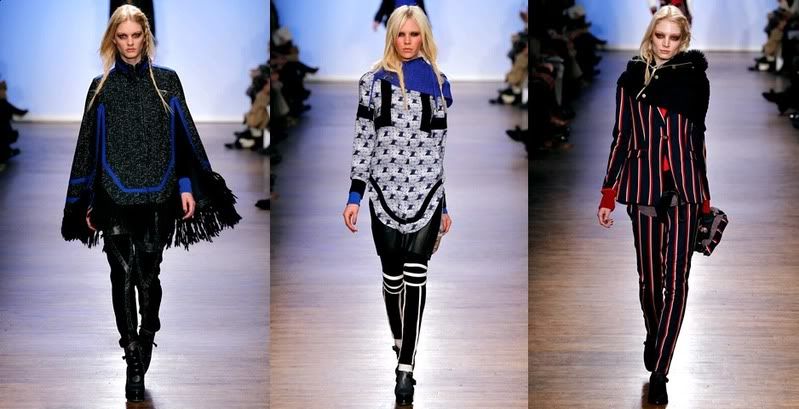 70's American sportswear and old British country. An unexpected mix. And maybe it's just because I'm a huge Rag and Bone advocate that to me, this works.
Jason Wu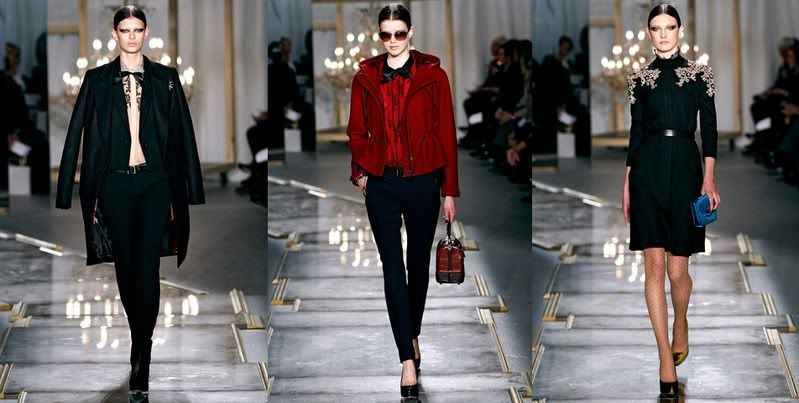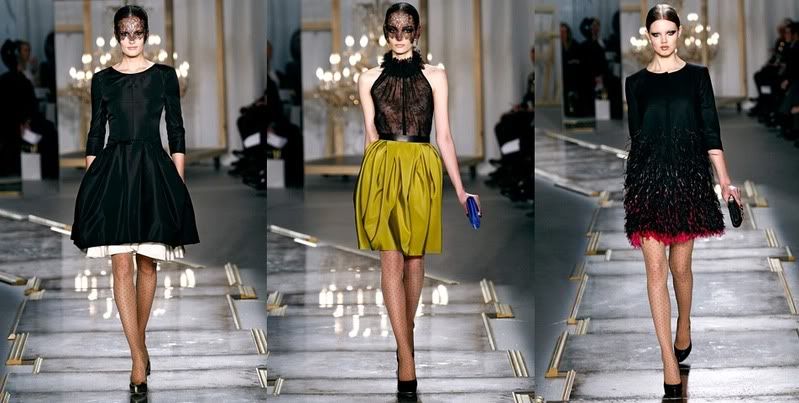 This collection remained entirely true to the Wu aesthetic. Poise and ladylike elegance just oozed from every piece. What is interesting is in the details. The bow necks. Lace masks. The Use of texture and layered block colour. Another Jason Wu triumph.
Mandy Coon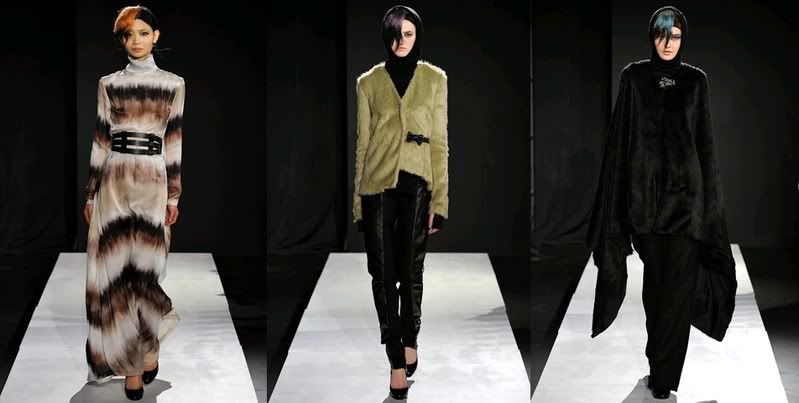 Severe, stern and harsh were some of the words used to describe this. And yea, it is all of those things. To me though, it's neat grunge. It's the harsh, tough qualities of gothic done in a clean and simple way. I love it.
Derek Lam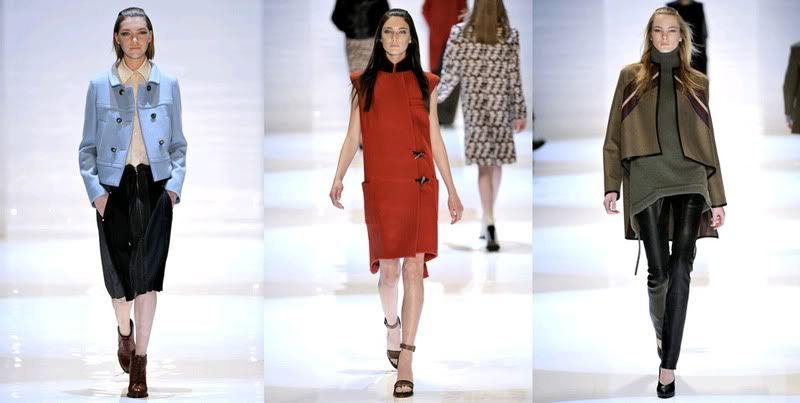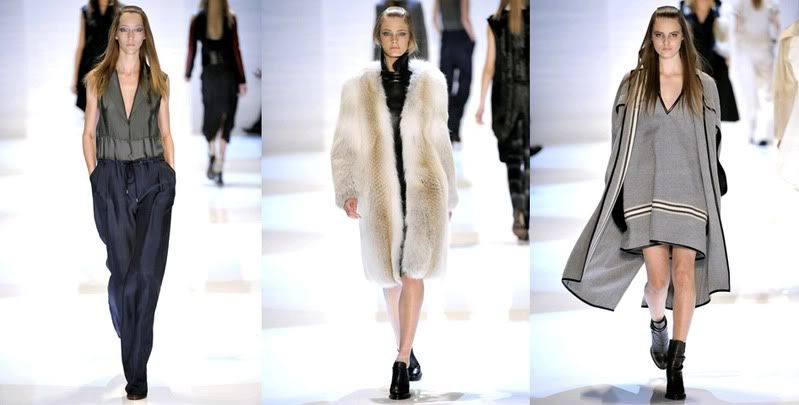 The fabrics are definitely the most striking element. The collection is perfectly tailored with playful use of colour. It remains classic, and yet modern and fresh. I'm a little obsessed with the rigid mustard top of the second last dress. Delicious.
Prabal Gurung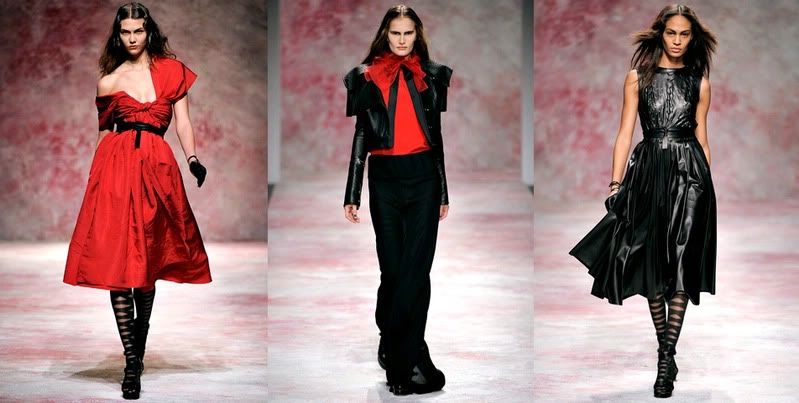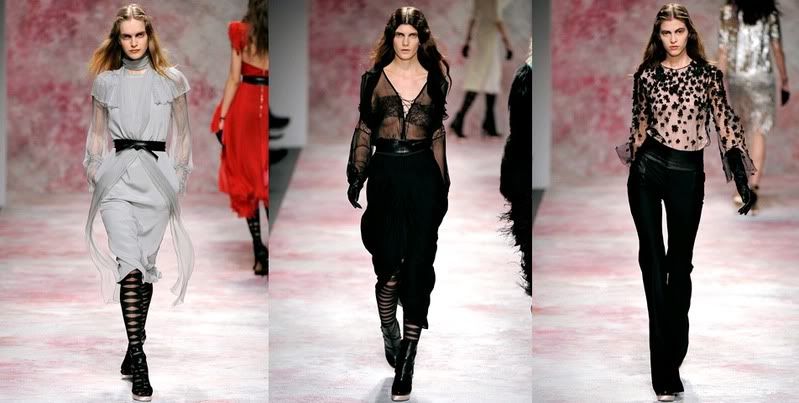 Red, blacks, deep pinks dominate a collection of leather, silk and tulle. Opulence is Gurungs forte. He's usually all about structure but this was a bit more free and stripped down than previous collections. Gurung executes this well, he retains his vision in this new phase of design.
Helmut Lang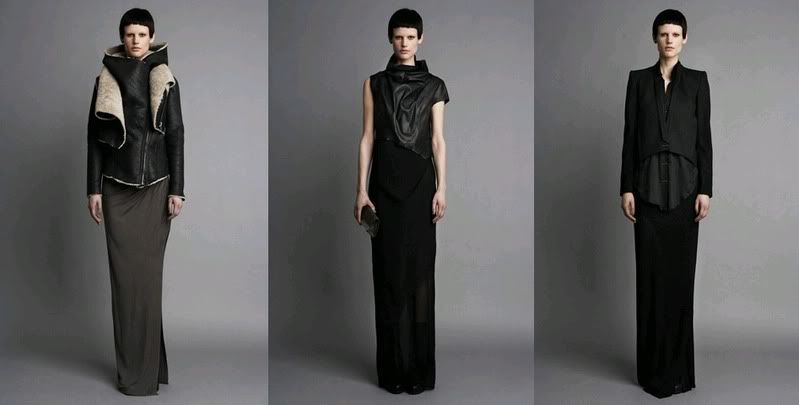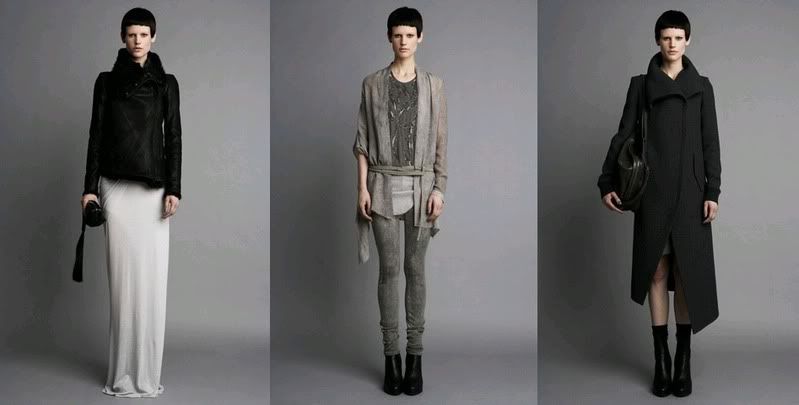 Loved the pillar skirts. The uneven hems. The silhouettes. The lack of colour. The texture. The boots.
Rebecca Minkoff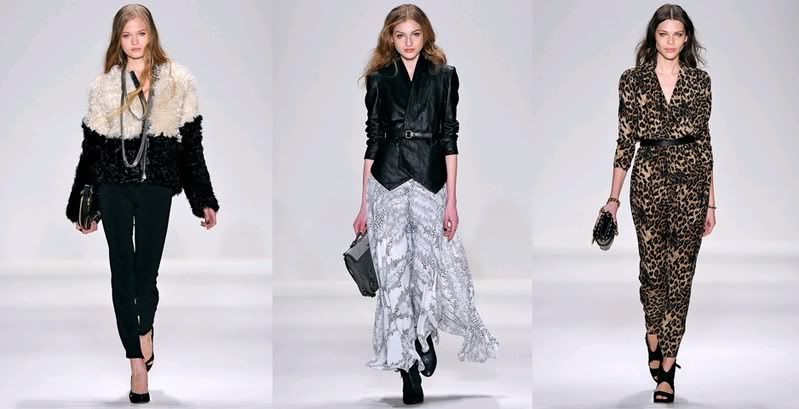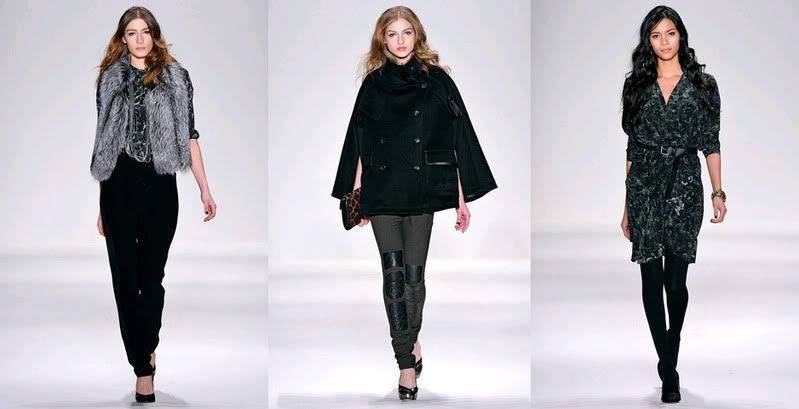 The patterns are exquisite. And the jewellery is gorgeous. Unfortunately after the first 10 or so looks things got a little uninteresting. There was a lot of patchwork trousers. Which is nice but after the fourth or so, becomes a little dull. Even the closing garments were not striking or noteworthy. I know it's ready to wear but a collection does have to have a little punch!
Badgley Mischa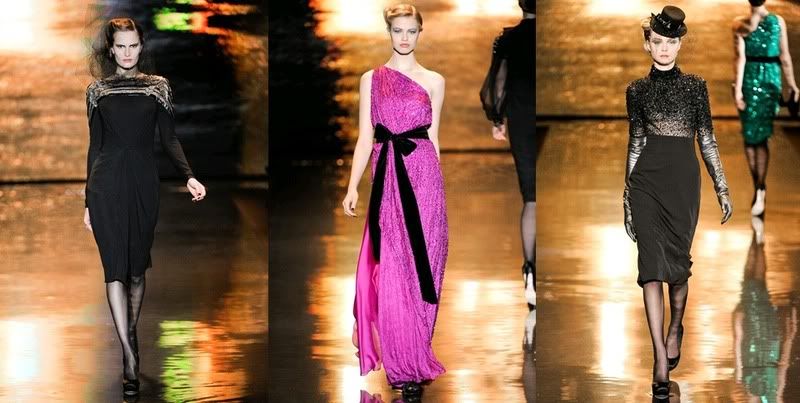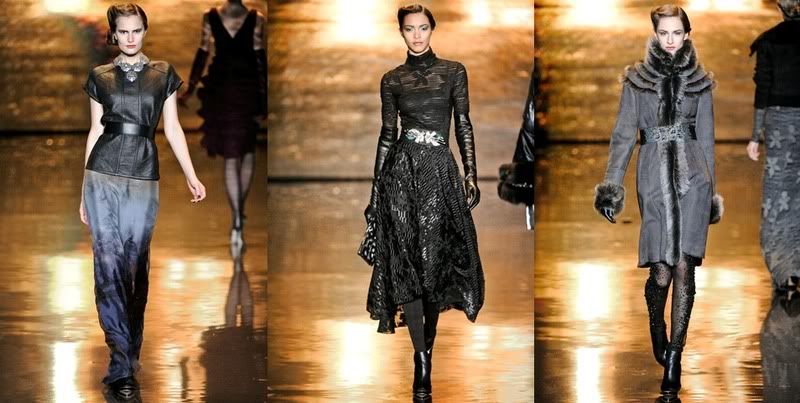 It's quite Art Deco and yet early 20th century glamour. Which is my favourite time period. Definitely my favourite New York Collection as a result. There was not a piece I did not love. The leather waist nipping belts are the stuff of my dreams. And a hint of flapper and I am sold.
Sorry it's oh so very late.